Quilter's JEM 100/100 Club - Week 2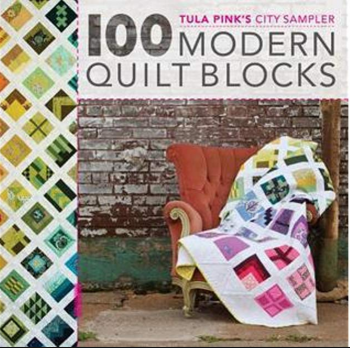 Welcome to Week 2 of the 100/100 Club!
How did week one go for you? We are having so much fun with these little blocks - what a great way to really play with color and value, too, without having to commit to making 24 of the same blocks! There's something about just making one and then moving on to a new combination of fabrics that just opens up the possibilities.
This week we're in the middle section of the Crosses chapter, working on blocks 6-10. Some of the special features of these blocks include the checkerboards in blocks 7 and 8 and the chunky plus signs of 9 and 10. In fact, block 9 has a nice big center space (5.5" x 3.5") that will let you either showcase a larger scale print or give you the opportunity to fussy cut a particular motif.
Some tools that might be useful to you as you work on these 6.5" blocks include the Stripology mini ruler, with its cutting slots every .5", other small rulers, and a seam roller for pressing open those seams as you go.
On some of these blocks (like #7), Pink has you cutting individual pieces to join together. You might be wondering why you can't just piece together two long strips and then sub-cut units. Which you can do if you prefer - you'll want to watch that you don't get a wiggle in those long skinny strips, but you can certainly take this shortcut!
If you are finding the little pieces challenging to work with or are worried that your 1/4" seam is not working out right, you might also consider cutting the pieces slightly oversize and trimming units down after they are sewn together. This might take a little longer - but it might not, if you are trading trimming time for seam-ripping and resewing time!
For example, let's say you need six units of two 1.5"x1.5" squares joined together. First cut two strips at 2" x 18"
Sew those strips together.
Then, using the seam as a guide, trim each side to 1.25" wide (.25" is in your seam allowance for that center seam).
Finally, sub-cut the strip into six 1.5"x2.5" wide units. We used the Stripology Mini.
Voila!
Enjoy your sewing this week! Don't forget that we really do want to see your blocks, too!
~ Kim