Quilter's JEM 100/100 Club - Week 3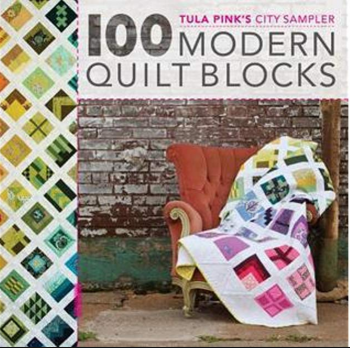 Hello!
This is our last week in the Crosses chapter, and it brings us some interesting blocks to work with in terms of color and pattern combinations.
Block 11 features a very skinny cross - Tula has used a dark solid on a large scale print for hers, but you can use a light on a dark background if you want some extra glow in this block.
Block 12 has a small offset plus in one corner, and where you might think to use a large scale print in the background, Tula has a solid creating lots of nice negative space.
Block 13 is a variation on this, with four small pluses. Tula's block 13 uses a background and two fabrics for the pluses, one a color that nearly fades into the background. I think this block would also be really interesting with each plus a different colorway of the same print!
Block 14 is a variation on block 11, with that same skinny cross now echoed in thicker lines. This block would look nice both with a gradient look, as in the book, or with starker contrasts.
Block 15 is another variation on Block 12, this time with just two pluses - don't they look like they are dancing with each other? This block has framing pieces, too - a fine opportunity to cut those pieces a little big and then trim the block down to the perfect size!
My first 15!
Next week we move on to...Rectangles!
Happy sewing!
~ Kim