Skip Navigation
Website Accessibility
News from Quilter's JEM for the week of April 10, 2019

Hello Friends!
Winter is going to make one last stand this week, up here in northwestern Minnesota - bring it on! I have projects to finish, anyway. Still, I have found myself dreaming of tropical beach getaways, and somehow Kate Spain has anticipated this. Her line Calypso Batiks just arrived in all it's bright color glory!
We're putting together some kits using this line, too. There are so many reasons to love batiks: saturated colors, cool patterns, no fraying edges, crisp pressing, and more. But my favorite is that, like a good solid, there is no right/wrong side!
We have select bolts of Tula Pink's new Pinkerville line, including a 108" wide back in the marbled pattern.
Sometime last fall I read an Instagram post where Tula talked about when she first started out in fabric design and was encouraged to mute her colors, but now she's able to make her colors as vibrant as she pleases! I find these colors electric and joyful! Here are some closeups of the bolts: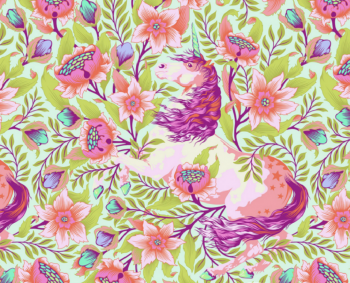 We also have some adorable sewing machine fabric!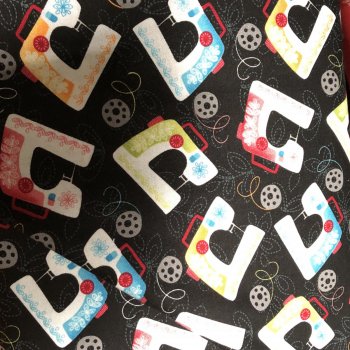 Our JEM of the week is our Grungy Kaffe Fassett 3-yd bundles - three fabrics, one yard of each - usually priced at $32.99, but this week available for $29.50.
Look at this fabulous mug rug...of a mug...in coffee fabric! You can see this little guy in person, hanging over by the Brew bolts!
Upcoming classes:
First Friday with Connie
April 5 at 6:30pm, must pre-register!
Quilting 101
with Connie
begins April 16th
at 6:30pm and runs for 8 weeks. Click through for more information!
Machine Quilting on Your Home Machine
with Lorraine,
April 30th 6-9pm
Coming in JULY! Stella Block with Jennifer Halbur! July 16 & 17, 6-9pm. Save the dates!
Happy sewing!
~ Kim