1525 Central Ave NW / East Grand Forks MN 56721 / (218) 399-0159 / www.quiltersjem.com
Hello Friends!
Moda designed Zen Chic has brought us the perfect line of fabric for the start of summer: Day in Paris! There's something about this particular shade of pink, blue, and green that just says "sunny, breezy early summer day" to me, and it looks so good paired with a dark navy or gray!
And, yes, we have FQ bundles available, too!
If you're in the mood for a precut project, we have some striking new charm packs and jelly rolls from Laurel Burch.
Whichever jelly roll you choose, you are going to love the bold colors! Now, these would be great for a jelly roll rug (and, yes, we have classes - see below!), or an easy peasy jelly roll race quilt, but imagine these colors as bear paws! We have the perfect pattern for making bear paws out of jelly rolls, too!
Whether you are a longtime embroidery fan or have decided this is the summer you look into embroidery for the first time, we have patterns for you, and a class to come soon! Embroidery, like English Paper Piecing, is the perfect take-along project for road trips, vacations, and even sports events!
We also have Debbie Maddy's Sashiko Sampler yardage from Moda. This is great for stitching a sashiko sampler for use in a quilt, as wall art, or you can use the yardage as fabric for pillows, a bag, or anything else! It's a bit like doing a dot to dot, with thread!
The JEM of the Week is the Adventures in the Sky panel, which makes a lovely kids quilt in soft, sleepy colors. The panel is regularly $11.99, but this week is $10.50. Add 5/8 yd of a border fabric, 1/2 yd for binding, a soft flannel or minky backing, and you have a perfect naptime quilt!
Also, we are halfway through our 100/100 sew-along, making the 100 blocks in Tula Pink's City Sampler book! Here is a look at Kim & Merie's blocks up to this point! It has been so much fun, and sewing 5 blocks a week is not so hard!
Next week we'll have information about our next exciting sew-along!
Upcoming classes: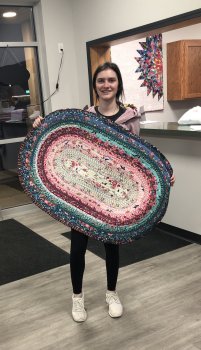 Jelly Roll Rug
with Alana, a two-session class offered June 5 & 12 from 1-5pm
The results from a very fun Snowdrop class! Be sure to register to make your very own.
Snowdrop Bag
with Alana,
May 21, 1-4pm
.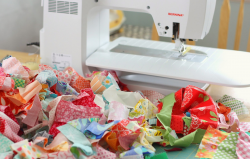 Scrap Masters
with Barb and Jan,
4th Thursday of the month, 6:30-8:30pm
(May 23: bring a baggie of scraps in the purple family to swap!). Join us any time!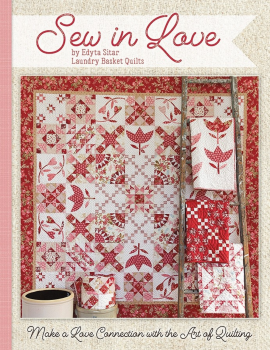 Coming in June!
Sew in Love Block of the Month
with Connie and Barb! This class will use Edyta Sitar's new book. Over the course of 12 months you'll meet to share your blocks and get tips and instructions for the next month.
Use the fabrics of your choice to create a beautiful quilt! Learn and practice piecing, applique, and paper piecing skills!
First meeting is June 20 at 6:30pm
. Class will meet each third Thursday of the month.
First Friday with Connie
June 7 at 6:30pm, must pre-register!
Coming in JULY! Stella Block with Jennifer Halbur! July 16 & 17, 6-9pm. Save the dates!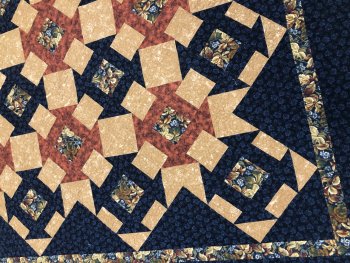 Quilting 201
by Connie for those looking to expand their skills. A four week session
beginning June 10th at 6:30pm
.
Quilting 101
by Connie has two new 8 week sessions
beginning June 3rd (afternoon session) and July 23rd(evening session).
Happy sewing!
~ Kim