Quilter's JEM 100/100 Club - Week 12 (blocks 56-60)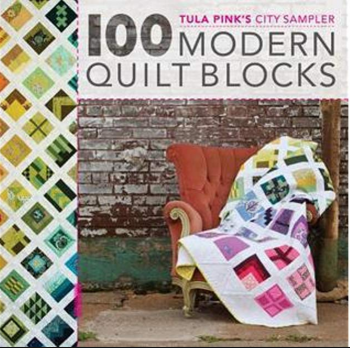 Hi friends!
It's the Stripes! As much as I love triangles, stripes are a little more straightforward. Although I can't say that has made it any easier for me to get blocks that measure a perfect 6.5". Some are pretty close, but others are not. The blocks with many seams are the ones most likely to come out an 1/8" too small on one side or another. But, when I put my quilt top together, there are some strategies I can employ to make this a non-issue. Isn't that one of the perks of designing your own layout? Now that we have only 40 more blocks to go (and only people doing a 100 block quilt would say "only 40"!), it is probably time to start thinking about final layout options - but I'll wait til next week to say more about this!
This week we have blocks 56-60:
Block 56 - this block has stripes within stripes!
Block 57 - this block features what I think of as a "peek-a-boo square" - a square that interrupts a stripe.
Block 58 - is this the easiest block in the book? It might be! This one did come out a perfect 6.5" for me. :) I did this block in blue/greens but now it occurs to me that you could also do it like a sunset on the ocean, or on the prairie.
Block 59 - when I first turned the page to this block I thought it looked very complicated! But then I realized it was the same shape, in different directions, and that it was simple a matter of alternating stripes. Suddenly it looked a lot simpler. This is another block that would make a cool border block!
Block 60 - I don't know why, but this block makes me think of elevators!
Over the long weekend I was able to catch up on blocks from last week. Here are the blocks I wasn't able to show you last week:
49
50
51
52
53 (the top and bottom were meant to be reversed, with the right pointing arrow on the top)
54 (yes, this one is reversed - the larger side is meant to be on the left. This is what inattentive sewing gets you!)
55
Onward into Stripes!
Happy sewing!
~ Quilter's JEM