Quilter's JEM 100/100 Club - Week 15 (blocks 71-75)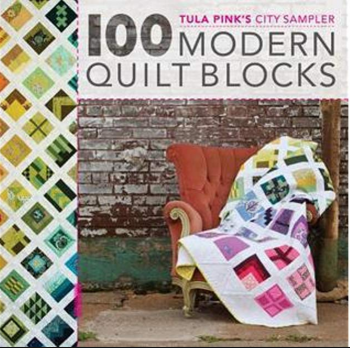 Hello friends!
Can you believe we are now 3/4 of the way through these blocks? Yippee! And have you been thinking about how you will put them together? One quilt? a couple throws? Table runners for all your friends? There are a lot of possibilities, aren't there, in addition to the ones in the back of the book. Browsing the #100blocks100days hashtag on Instagram will give you lots of ideas for how you want to put yours together (and, let's be honest, there are always a couple of pictures that tell you how you *don't* want to put yours together!)
This weeks blocks are our first ones in the Squares chapter, and all have to do with ways to frame squares.
Block 71 - This first one features four framed squares, and is also another "trading places" block.
Block 72 - This block double-frames a small square.
Block 73 - This block gives you a chance to use your largest scale print! I think this might be the largest piece of fabric in all the blocks!
Block 74 - This block is a C-framed square - I find the missing side of the frame leaves me with a distracted feeling!
Block 75 - Here the central square is framed by...tiny squares! (Yes, such a pain to sew together, but a very nice looking block at the end!)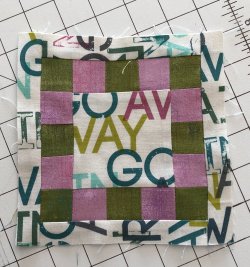 Next week, you guessed it, more squares! Keep going, friends, we're almost at the finish line!
Kim's Blocks 71-75, and all 75!
We had a new participant start last week! It's NEVER too late to join, or catch up if you've fallen behind.
Happy sewing!
~ Quilter's JEM