Skip Navigation
Website Accessibility
Quilter's JEM 100/100 Club - Week 16 (blocks 81-85)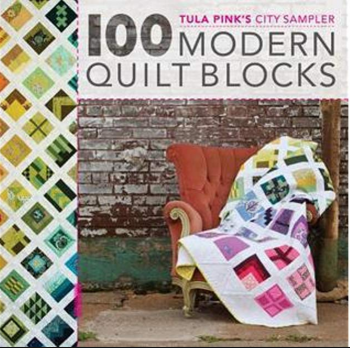 Hello friends!
This is our last week in the Squares chapter and we are almost to the home stretch! Yay!
Block 81 - Did your heart sink a little when you turned the page and saw this block? I am okay admitting that mine definitely did! But, I pushed on and completed the block, and am actually a little proud of how it turned out! When I cut the block out I decided against fussy cutting the pink because I was starting to worry about how much fabric I had left for the remaining blocks. But now that the block is done, I wish I had made it so each little window held a flower or leaf motif. Alas.
Block 82 - And then I turned the page and saw this simple 9-patch and breathed a sigh of relief!
Block 83 - Here we have a framed 4-patch, another block that is unlikely to stress anyone out!
Block 84 - This block has a framed square, that is then wrapped by a quarter of a log cabin. The pieces are pretty skinny, but otherwise this one was not stressful. All blocks in this set, of course, got compared to block 81!
Block 85 - This block combines block 82 and 83 and features 9 patches and a 4 patch. Apparently, though, I forgot to sew this one. Insert eyeroll emoji here.
Merie's Blocks/Kim's Blocks
Here are Merie's blocks from last week, too:
Happy sewing!
~Quilter's JEM
Onward!
~ Quilter's JEM