Skip Navigation
Website Accessibility
News from Quilter's JEM for the week of 7/10/19

1525 Central Ave NW / East Grand Forks MN 56721 / (218) 399-0159 / www.quiltersjem.com
Hello Friends!
How was your 4th? Whether you spent it watching fireworks or bingewatching a favorite show, with family or with friends - or maybe at home with a new sewing project! - I hope you enjoyed it!
Our JEM of the Week is our Sail Away Quilt Kit, $35.00 this week (regularly $39.95), or just the panel for $7.99 (regularly $8.99). Such summery blues!
Did you know we are keeping a secret stash of fabric bolts? It's true. We are hoarding all the Christmas bolts. But we'll be sharing them with you all at once when a Minnesota Christmas Comes to Quilter's JEM, August 1-15! Frankly, we are getting a little impatient to bring out these beautiful bolts, but Santa says we must be patient.
We have several really great NEW classes this month that we hope you will come and enjoy! I'll give you a quick rundown on each of them, and you can find more details in the second half of the newsletter - each of these also has a sample in the shop, so you can come in and see what you will be learning! Take yourself to the best summer school in town!
On July 16-17 Jennifer Halbur will be here to teach the dynamic
Stella
block quilt from the Stripology Mixology book. Come learn how to make the most of your Stripology ruler! Jennifer has tested patterns for Gudrun Erla and knows lots of helpful tips!
And on July 24 Pam begins her
Learn to Sew
classes, one class for youth and one for adults - learn the basics of your machine and of sewing (not just quilts!).
We have other ongoing and repeat classes, too, like the Jelly Roll Rug, Beginning Quilting, Sew in Love (not too late to join this quilt along!), and Scrap Masters.
Upcoming classes:
No dates set yet, but if you've ever wanted to make a
Lone Star
quilt, keep an eye out for our upcoming class!
We'll also have an embroidery class starting soon! Details are in the works!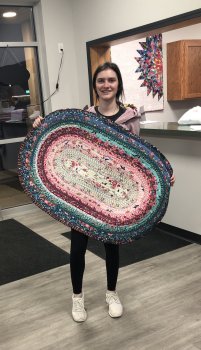 Jelly Roll Rug
with Alana -
July 10 and 17, 10-2pm
. This is a two-session class and you can be just as happy with your finished rug as this class participant is! What does it look like when a Jelly Roll Rug class is rolling along? Like this: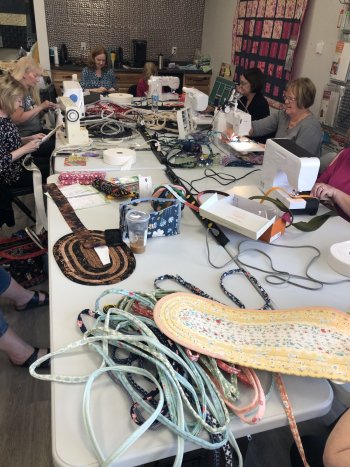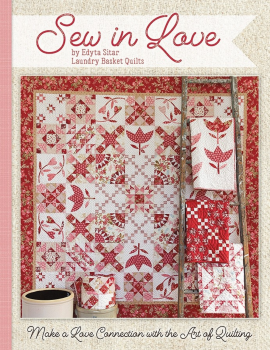 Sew in Love Block of the Month
with Connie and Barb! This class will use Edyta Sitar's new book. Over the course of 12 months you'll meet to share your blocks and get tips and instructions for the next month.
There's still time to join!
Use the fabrics of your choice to create a beautiful quilt! Learn and practice piecing, applique, and paper piecing skills! Class will meet each third Thursday of the month, but will be taking July off.
Stella Block
with Jennifer Halbur!
July 16 & 17, 6-9pm
. Save the dates! Would be very beautiful made with some of our new Christmas fabrics that will be arriving soon!
Learn to Sew!
This class will teach the basic skills needed to use your sewing machine and follow written directions to make a pattern or two. You'll need a working sewing machine. We'll have a class for youth ages 11 and up and one for adults. Class will meet
Wednesdays, July 24, 31, August 7, and 14,
from 3-5 for youth and 6-8 for adults. Here is a great chance to get a friend or young person involved in your favorite hobby! Supply list provided at registration.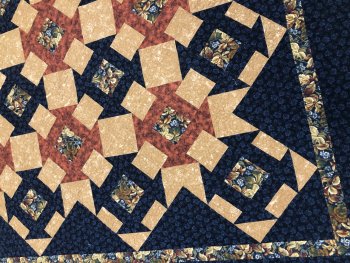 Quilting 201
with Connie, for those looking to expand their skills. A four week session
beginning July 29th at 6:30pm
. Class dates: 7/29, 8/5, 8/19, 8/26,
Quilting 102
with Connie, an 8-week class that takes you through making a quilt from choosing the fabric to finishing the binding. Begins
July 22nd (1:30pm) or
the evening class and begins
July 23rd (6:30pm).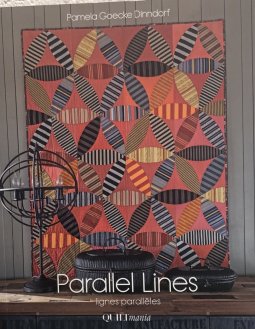 October 27th: Pam Dinndorf!

A full day class on a project from Pam's Parallel Lines book, lunch included!
---
Ongoing classes

(classes that happen recurrently and/or that can be joined at any time)

:

First Friday with Connie August 2 at 6:30pm, must pre-register!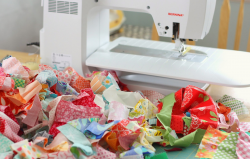 Scrap Masters
with Barb and Jan, the
4th Thursday of the month, 6:30-8:30pm
- but we are taking July off! See you in August! Join us any time!
Happy sewing!
~ Kim