Skip Navigation
Website Accessibility
Quilter's JEM 100/100 Club - Week 18 (blocks 86-90)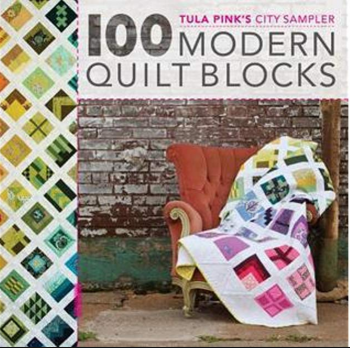 Hello friends!
My week-numbering system got off at some point in June, and this is actually week 18! This week we start the last chapter of the book, Haiku, where the blocks are more about the overall effect that the basic shapes used to build them. This chapter has some of my favorite blocks in it, and many that serve as showcases for larger prints. We are on the downward slope to the finish line now, folks!
You know how sometimes you encounter challenges to your sewing time? Too many errands, missing a fabric, etc. But here is the one I most often encounter:
But eventually she moves on. Especially if someone gets up and puts food in her dish!
Block 86 - I like the way it looks like the half frame is sitting on top of the main fabric. I think this effect could be accentuated by using a smaller scale print where I used my lime green print.
Block 87 - In this block I chose to make the tiny little corner and the fabrics around it a sharp contrast. I am very proud of myself for having all the flowers going the same way!
Block 88 - Here my diamonds are going every which way, but I'm okay with that!
Block 89 - I really like the way this block turned out. I had a couple colors of Grunge in my starting collection for this project that looked great inthe fabric stack, but have proven harder to incorporate into the blocks. This very light yellow is one of them. I love the fabric, love the color, but have not always loved how it mixes in. Here, though, I really like it. And I like that dark blue rectangle in there - yes, I fussy cut it to get that little flower in the right place!
Block 90 - One thing I really like about the blocks in the Haiku chapter is that way they often incorporate a little piece that lets you bring in an unexpected color - like the dark blue in Block 89. In this block it could be the square, or the little rectangle on the upper right.
Two weeks left, and then we just have to figure out how we're going to put all these blocks together!
Happy sewing!
~ Quilter's JEM