Skip Navigation
Website Accessibility
News from Quilter's JEM for the week of 6/18/20

1525 Central Ave NW / East Grand Forks MN 56721 / (218) 399-0159 / www.quiltersjem.com
Hello Friends!
We have a new Christmas line in the shop that we are all pretty excited about: Christmas Memories from Studio E. The panel calls up holiday feelings immediately, and the coordinating bolts are perfect!
We have new fat quarter bundles in perky summer colors available!
Our newest sample on the floor is for our Geometry kit - classic blues and greens with a pop of gold!
You know how sometimes you need a quilty gift - you want to give them something comforting and encouraging and you want to do it right away? The new Posy-tive Vibes quilt panel fills that spot! It's a 56" x 77" panel that can be quilted and bound as is, or you can give it a border first. We have one quilted and hanging up at the shop if you want to see how it looks!
Pattern spotlight! Stacy Iest Hsu made some great patterns to go with her Safari Life line, and we do still have some of that fabric in stock. But, sometimes we quilters forget that you don't have to use the same fabric as shown in the pattern! For instance, here is the pattern for African Geo:
And here is what it would look like in a more spring-like palette:
Imagine what you could do with these other patterns!
We are not too far away from the 2020 Quilt Minnesota Shop Hop! If you want to see the fabric in person, we now have the bolts on display in the shop (also in the
Special Edition Newsletter
) and are taking pre-orders -
click here for the form
! Soon we will also have our kit samples finished and kits will also be available for pre-order!
Bernina News
Bobbins for the 300 series are back in stock!
*The Summer Sale continues through June 23! Doorbusters are the Bernina 535 for $2,499, the L460 Overlocker for $999, and the L450 Overlocker for $799.
*Bernina has included the Swissmas Gift With Purchase in this sale with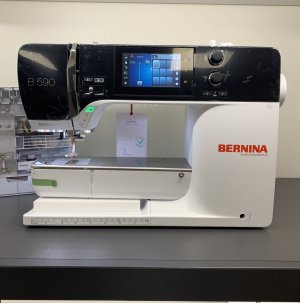 Bernina 590
Bernina 790
Bernina 880
This is the perfect time to purchase an embroidery machine! Those free gifts are amazing!
Classes
The other exciting news is that we are now offering a few
classes
. To sew together safely, each class is limited to a
maximum of 4 people (2 minimum)
.
Interrupted Adult Beginning Sewing
with Pam - the continuation of the class began before the pandemic put it on hold!
Saturday, July 18, 9-noon
Learning to Sew: Adults
with Pam
Tuesdays, 6:30-9:30pm, June 23, July 14 & 28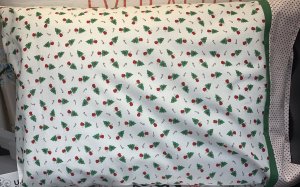 Make a pillowcase of your choosing!
Learning to Sew: Kids
with Pam - all materials provided with class & kit fee!
Tuesdays, 12:30-3:30pm, June 23, July 14 & 28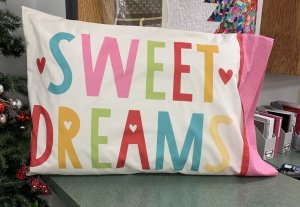 Poolside Tote with Pam
- a three session class offered Wednesdays (June 24, July 1, July 15), mornings (9-noon) or evenings (6:30-9:30). $45 + kit purchase required. The first session was postponed due to weather, so if you've been thinking about this class, you still have time to register. Call Kim at 701-330-0451 to register.
Quilting 101 Days and Evenings(8 sessions) are back on the schedule! Beginning August 10 at 1:30 for Daytime, and August 4 at 6:30 for Evening session.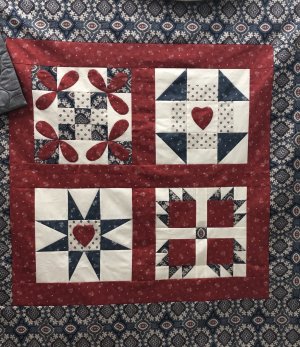 Intro to Curved Piecing with Connie-4 Sessions
begins Wednesday, August 5 at 6:30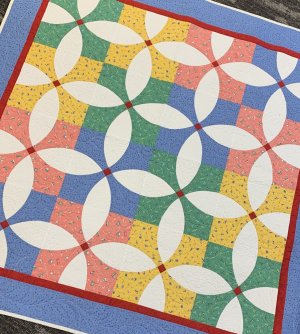 Not Your Grandmother's Log Cabin-4 sessions
begins Thursday, August 6 at 6:30pm
Happy sewing!
~ Kim