Skip Navigation
Website Accessibility
News from Quilter's JEM for the week of 6/25/20

1525 Central Ave NW / East Grand Forks MN 56721 / (218) 399-0159 / www.quiltersjem.com
Hello Friends!
Don't you enjoy having a unique table runner or topper for holidays and other special times of the year? July 4th is coming, and we've pulled all our best red, white, and blue fabrics up to the front of the store to inspire you! We have a lot of cute patterns, too!
Moda's Tahoe Ski Week is here - we have several bolts (including those adorable mittens on a line!) in the white and black colorways, plus the blue snowflakes.
We have Naughty or Nice Jelly Rolls, perfect for Corey Yoder's Wooded Whimsey pattern. In fact, something tells me there is a kit coming in the near future!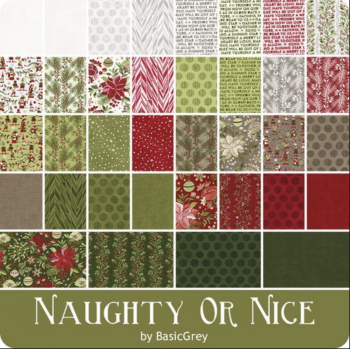 Quilt Minnesota fabric is available for preorder - but remember you can't take it home until July 31st! We have copies of the Quilt Minnesota newspaper in the shop, too, to help you plan your own shop hop route! We have the bolts on display in the shop (also in the
Special Edition Newsletter
) and are taking pre-orders -
click here for the form
! Soon we will also have our kit samples finished and kits will also be available for pre-order!
Bernina News
Bobbins for the 300 series are back in stock!
Classes
The other exciting news is that we are now offering a few
classes
. To sew together safely, each class is limited to a
maximum of 4 people (2 minimum)
.
Interrupted Adult Beginning Sewing
with Pam - the continuation of the class began before the pandemic put it on hold!
Saturday, July 18, 9-noon
Learning to Sew: Adults
with Pam
Tuesdays, 6:30-9:30pm, June 23, July 14 & 28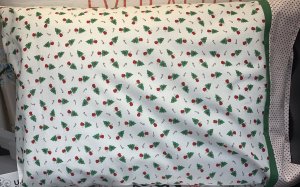 Make a pillowcase of your choosing!
Learning to Sew: Kids
with Pam - all materials provided with class & kit fee!
Tuesdays, 12:30-3:30pm, June 23, July 14 & 28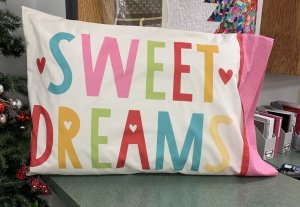 Poolside Tote with Pam
- a three session class offered Wednesdays (June 24, July 1, July 15), mornings (9-noon) or evenings (6:30-9:30). $45 + kit purchase required. The first session was postponed due to weather, so if you've been thinking about this class, you still have time to register. Call Kim at 701-330-0451 to register.
Kiss & Make Up Bag with Pam
- a terrific roll-bag for travel! Our kit has everything you need! This class is two sessions: July 22 and 29, 6pm-9:30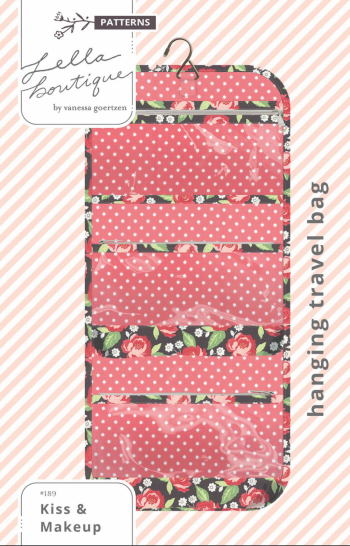 Quilting 101
Days and Evenings(8 sessions) are back on the schedule! Beginning August 10 at 1:30 for Daytime, and August 4 at 6:30 for Evening session.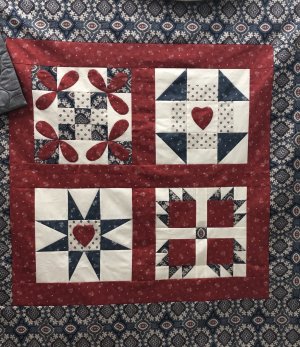 Intro to Curved Piecing
with Connie-4 Sessions
begins Wednesday, August 5 at 6:30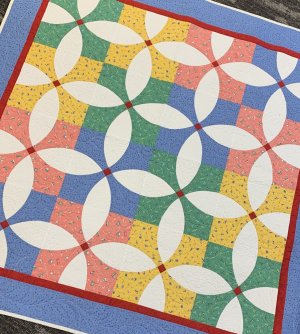 Not Your Grandmother's Log Cabin
- 4 sessions
begins Thursday, August 6 at 6:30pm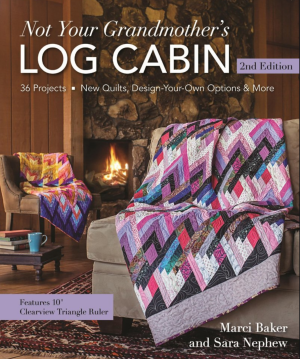 Happy sewing!
~ Kim