1525 Central Ave NW / East Grand Forks MN 56721 / (218) 399-0159 / www.quiltersjem.com
Hello Friends!
We'll be closed Friday, July 3rd through Monday, July 6th this year to celebrate the holiday with friends and family - we hope you have something fun planned, too!
Looking for a firecracker of a project to work on in honor of the holiday? We have just what you need, whether you are looking for a lap project, a runner, a pillow or just need some yardage and a pattern to get going on something!
On Saturday, July 31st we'll be open, because Quilt Minnesota starts that day! Hooray! I hope that by now you have had a chance to look at the fabrics. Don't wait to place your preorder - Quilt Minnesota fabrics can run out fast! We have the bolts on display in the shop (also in the
Special Edition Newsletter
) and are taking pre-orders (
the words in olive are out of stock
) -
click here for the form
! We also have kits that can be preordered - below you will see sneak peeks of three runners, plus our lap quilt!
Bon Voyage Strip Quilt is a beautiful new kit and sample from our Tilda fabrics - these fabrics are just the right low-saturation colors to give your project the look and feel of a treasured vintage quilt!
We have Elizabeth Hartman's newest patterns in stock! Her patterns have a lot of pieces, yes, and some of them are small, but her directions are outstanding - well-illustrated, easy to follow, and yield great results. She also always gives you directions for a smaller project, too, and her designs are easily adaptable to many projects.
Dinosaurs:
And Puppies! If you aren't one of the (lucky) people who got a pandemic puppy this spring, you can now have *as many quilty puppies as you want*!
(A puppy in glasses! Ack - too cute!)
Another new sample, with the summery Turtle Bay fabric line - great for those of us missing the beach this year!
And a new winter line: Winter Wonderland, which has a beautiful panel, a stripe, and so many really nice coordinates!
Bernina News
Swiss in July starts July 17-August 18th! Bernina is offering amazing Gift With Purchase on a variety of machines!
Classes
The other exciting news is that we are now offering a few
classes
. To sew together safely, each class is limited to a
maximum of 4 people (2 minimum)
.
Interrupted Adult Beginning Sewing
with Pam - the continuation of the class we began before the pandemic put it on hold!
Saturday, July 18, 9-noon
Learning to Sew: Adults
with Pam
Tuesdays, 6:30-9:30pm, July 14 & 28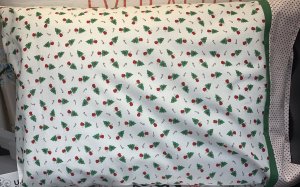 Make a pillowcase of your choosing!
Learning to Sew: Kids
with Pam - all materials provided with class & kit fee!
Tuesdays, 12:30-3:30, July 14 & 28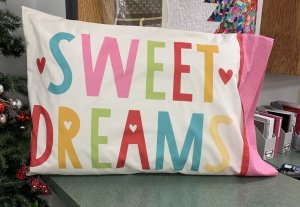 Kiss & Make Up Bag with Pam
- a terrific roll-bag for travel! Our kit has everything you need! This class is two sessions: July 22 and 29, 6pm-9:30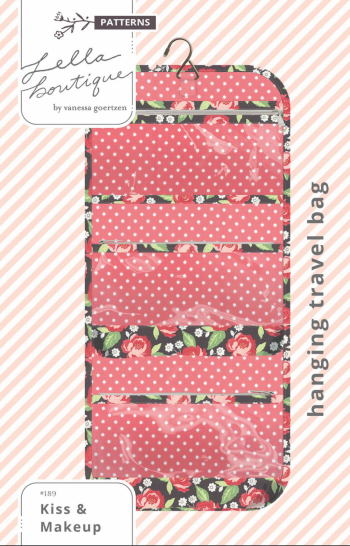 Quilting 101
Days and Evenings(8 sessions) are back on the schedule! Beginning August 10 at 1:30 for Daytime, and August 4 at 6:30 for Evening session.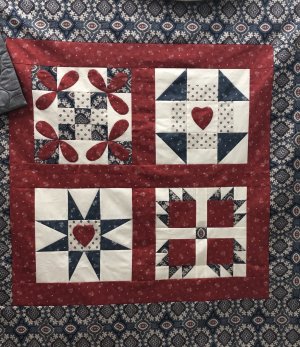 Intro to Curved Piecing
with Connie-4 Sessions
begins Wednesday, August 5 at 6:30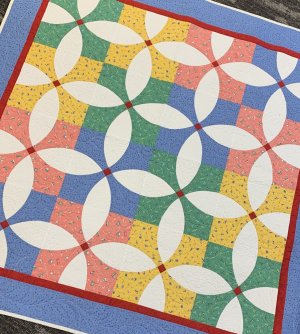 Not Your Grandmother's Log Cabin
- 4 sessions
begins Thursday, August 6 at 6:30pm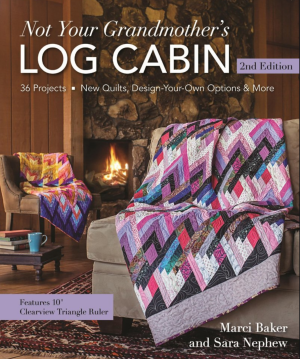 Quilter's JEM will be closed Friday, July 3 through Monday, July 6th. Come in Tuesday as the fabrics included in the email, are only the tip of the iceberg! Just a hint: Christmas galore, Australian Fabrics and...
Happy sewing!
~ Kim