Skip Navigation
Website Accessibility
News from Quilter's JEM for the week of 8/6/20

1525 Central Ave NW / East Grand Forks MN 56721 / (218) 399-0159 / www.quiltersjem.com
Hello Friends!
Quilt Minnesota is in full swing! This is the first time we've been able to participate in Quilt Minnesota, and we are having so much fun meeting people from all across the state. If you haven't started your Quilt MN shop hop yet, be sure to come in soon and get your passport started!
Did you read Astrid Lindgren's The Tomten to your kids? Or have it read to you when you were small? Relive the charm of the quiet little tomten with this collection from Lewis & Irene. The first picture shows the border stripe from the collection.
BasicGrey's collection Naughty or Nice is a new staff favorite. We will try to leave some for you.
Looking for something to add an interesting texture to your quilts? Or for home decor projects? Zen Chic's Chill Mochi Linen is here! These fabrics are 70% cotton and 30% linen, and 100% gorgeous!
Classes
The other exciting news is that we are now offering a few
classes
. To sew together safely, each class is limited to a
maximum of 4 people (2 minimum)
. Any class that has a Group 1, 2, 3, etc means that the instructor is running an additional section. Call 218-399-0159 to register for classes. Classes are filling fast, but we are adding sessions as needed, and you can ask to be put on the waitlist.
Learning to Sew: Adults
with Pam
Tuesday, 6:30-9:30pm, August 11.
Learning to Sew: Kids
with Pam - all materials provided with class & kit fee!
Tuesdays, 12:30-3:30, August 11. Class full - call to ask about next session!
Kiss & Make Up Bag with Pam
-
NEW SESSION!
a terrific roll-bag for travel! Our kit has everything you need! This class is two sessions: August 17 & 24, 6pm-9:30.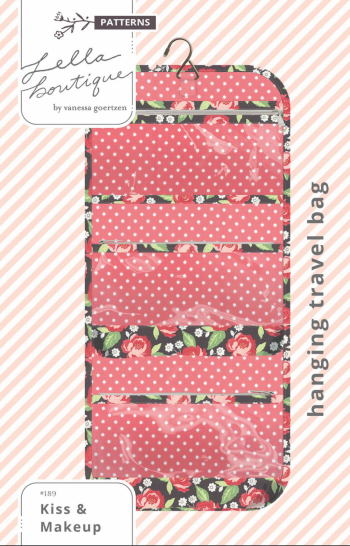 Quilting 101
Days and Evenings (8 sessions) are back on the schedule! Beginning August 10 at 1:30 for Daytime, and August 4 at 6:30 for Evening session.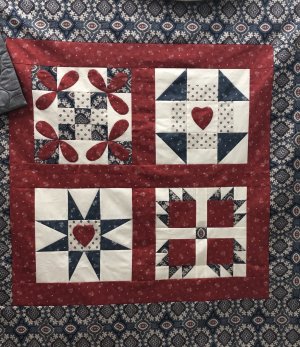 Intro to Curved Piecing
with Connie-4 Sessions
begins Wednesday, August 5 at 6:30. Class full. Group Three begins October 7th-call to register.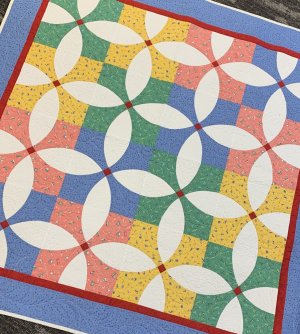 Not Your Grandmother's Log Cabin
- 4 sessions
begins Thursday, August 6 at 6:30pm. Class full. Group 2 begins Thursday, August 13th-call to register.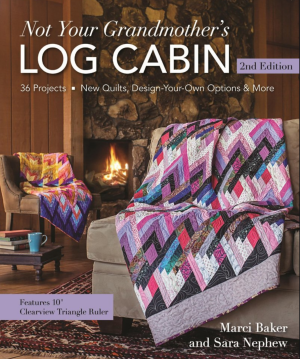 Back by popular demand...
Pincushion Party!
Two sessions: Monday, August 10 from 9am-12pm or 6pm-9pm.
First Friday on August 4th is full.
First Friday on the Second Friday with Connie August 14th from 6:30pm.
Bernina Mastery Classes
have been scheduled! Call 218-399-0159 to get registered.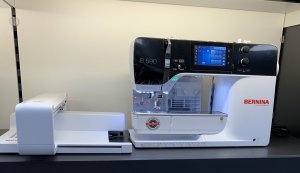 Call the shop, 218-399-0159, to get on a waitlist for additional session being offered for full classes.
Happy sewing!
~ Kim