1525 Central Ave NW / East Grand Forks MN 56721 / (218) 399-0159 / www.quiltersjem.com
Hello Friends!
This week it certainly feels like fall is on the way, and we have a terrific kit for you if you want some harvest moon vibes!
For more of a late summer feel, we have Corey Yoder's Apricot & Ash, 11 bolts and this lovely panel, in both the dark background shown below and also with a white background.
The Woodland Frolic pattern from Yoder is also here! We are currently working on a new kit for this pattern.
If you are ready to jump into your holiday sewing (the kind you need to do before December, because it's an Advent calendar!), the Deck the Halls panel is perfect!
Here is how it looks with the ornaments hung on the tree
Also, the Tomten's Christmas stocking from Lewis & Irene is adorable and pretty big! Here is the panel, the completed stocking, and a close up of a cute little tomten.
Our next event coming up is the Valley Shop Hop! More details to come next week, but start mapping your route now! (As you know, we are actually in East Grand Forks! The graphic has a typo.)
I want to give you an early heads up that Kim Diehl's 10th Whatnots collection, Gratitude and Grace, will be starting in January 2021! And, yes, Pam will be leading our Whatnots group! We'll be taking sign ups soon, too, and here are the fabrics and projects to tempt you!
Plus, this year Kim Diehl is also doing a Block of the Month! This program will also be starting in January 2021, and we'll be taking sign ups soon!
Classes
The other exciting news is that we are now offering a few
classes
. To sew together safely, each class is limited to a
maximum of 4 people (2 minimum)
. Any class that has a Group 1, 2, 3, etc means that the instructor is running an additional section. Call 218-399-0159 to register for classes. Classes are filling fast, but we are adding sessions as needed, and you can ask to be put on the waitlist.
First Friday on the Second Friday with Connie September 11th from 6:30pm. (One spot left).
NEW! Flirty Bird Wool Applique Class with Alana will meet Wednesday, September 16th from 9am-12pm.

Kiss & Make Up Bag with Pam
-
NEW SESSION!
a terrific roll-bag for travel! Our kit has everything you need! This class is two sessions: soon to be scheduled.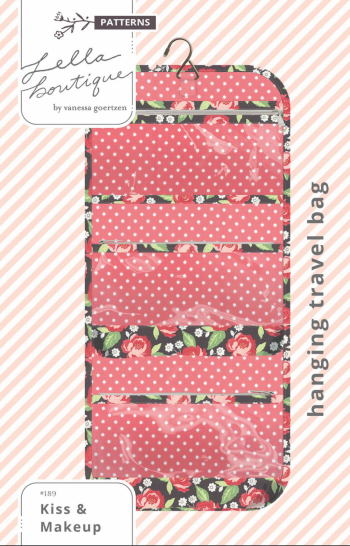 Intro to Curved Piecing
with Connie - 4 Sessions, picture on right from a student in Group 1. So beautiful!
Group Three begins October 7th-call to register!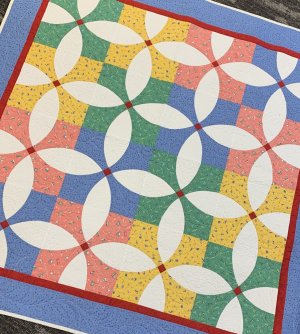 Not Your Grandmother's Log Cabin
- 4 sessions
Group 2 meets the 2nd Thursday of the month, spaces available. Call to register.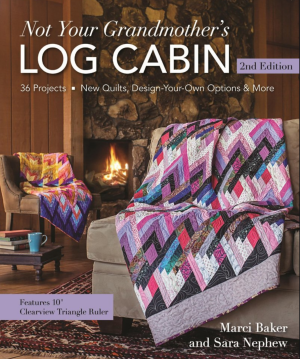 Back by popular demand...
Pincushion Party!
Two sessions: Monday, September 14 from 9am-12pm (Morning has two spaces available)or 6pm-9pm (Full).
Christmas Table Topper is scheduled for Wednesday evenings starting in October(two spaces available). November 4, 11,18, and 25th( November is full) from 6:30pm-9:00pm. Kits required.

Bernina Mastery Classes
have been scheduled! Call 218-399-0159 to get registered.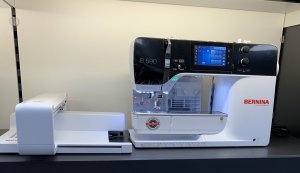 Lots of busy bees out there finishing quilt tops! As we look ahead to the holiday projects that need quilting, Amy is about 2 months out with Long Arm Quilting. You can call to get on her list if you need a project by a particular date.
Call the shop, 218-399-0159, to get on a waitlist for additional session being offered for full classes.
Happy sewing!
~ Kim