1525 Central Ave NW / East Grand Forks MN 56721 / (218) 399-0159 / www.quiltersjem.com
Hello Friends!

It sounds like we might need to cover our newly planted flowers tonight, but by Monday we will should be enjoying a
beautiful sunny day as we celebrate Memorial Day!
Our first summer holiday is here, and as we enjoy it let's remember to be thankful for all those who have sacrificed so much for our country.
We will be closed on Memorial Day weekend Saturday, May 29- Monday, May 31.
Be sure to join us for our first
Facebook Live broadcast,
Monday, May 31 at 8 pm.
Follow Quilter's JEM on Facebook to get the notification.

My girls will be joining me for some fabric fun!!
* * *


Our New
SUBSCRIPTION BOX
is almost
here!!

The first one will be mailed on June 15, so be sure to get signed up so you don't miss out on any of the fun!
Each month you will receive a fun box which will include fabric,
a pattern, a notion and a custom designed
Block of the Month Sew-A-Long pattern.
Cost: $24.95 per month plus shipping.
Supplies are limited. Call 218-399-0159 to reserve your spot!


***


The Minnesota Shop Hop will start on July 30th and will run thru August 21st, 2021.


We are taking pre-orders for the Quilt Minnesota 2021 fabric!




You can

download an order form by clicking here

or pick one up at the shop!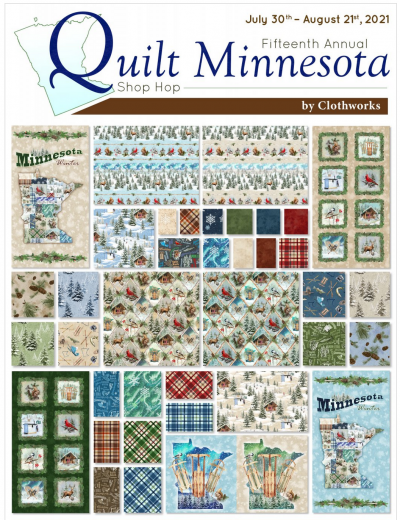 * * *

NEW this Week!


It's Summertime! Batik Quilt Kit



Bright As A Flower Quilt Kit featuring Gingiber's Dwell in Possibility Fabric contains an extra pattern to make with all your leftover fabrics!

Many more new kits coming!


CLASSES

Beginning Sewing For Kids
with Pam
Classes will be on Wednesdays from 3 - 6 pm

Three sessions to choose from:
June 9, 16, and 23;
July 14, 21, and 28;
August 4, 11, and 18.

* * *


Kiss & Make-Up Bag Class


Mondays on June 7, 14, and 21 from 6:30 - 9:00 pm
Class fee: $40.00
Pattern and materials are required and are available for purchase.
* * *

Pajama Top
Our popular Pajama Top class is back and will meet on


Thursday, June 10 from 10 am - 2 pm



Visible Mending
A two session class on Thursdays
June 3 and 24 from 10:30 am - 12:30 pm
$40 plus supplies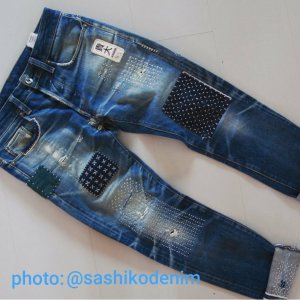 * * *

Aurifil Thread Club


Meets on Thursday, June 24 at 6 pm




If you'd still like to join us, it's not too late!




The cost is $39.95 per month


which includes three large spools of Aurifil thread
and paper pieced and embroidery patterns for the featured endangered animal for each month.


(Bring a USB for the embroidery pattern)


Each month there is also a fun gift from Quilter's JEM!!

* * *

Kim Diehl's Simple Whatnots Club
Meets on Wednesday, June 23 at 6:30 pm
It's not to late to sign up and make these cute projects!
Cost: $19.99 per month


Call 218-399-0159 to register or sign up online.






* * *

Kim Diehl's Humble & Heartfelt Sew-A-Long


Meets on Saturday, June 19 from 11am - 12pm




Cost is $16.50 per month




* * *

My Favorite Color is Moda!


is in its fourth month,




but it's not too late for you to join us and catch up!


We next meet on Tuesday, June 15 at 11 am or 6 pm
Cost is $12.50/month for 12 months


Five colorways available:
PRIMROSE GARDEN
TRADING POST
COOKIE TIN
PINK LEMONADE
TROPICAL GETAWAY
***

BERNINA MASTERY CLASSES
(Free with purchase of machine at Quilter's JEM)
If a time for your machine isn't listed,
give us a call and we will find a time for you!

Begin to master your BERNINA sewing machine as you work
step by step through hands-on activities from the
My BERNINA Sewing Mastery Workbook.
Learn to care for your machine and how to use specialty functions to customize machine settings to your needs.
You'll use various stitches on your machine such as straight, overlock, long, blind hem and buttonhole.
You'll also learn about the many creative options of your machine such as decorative stitches, combi mode, free-motion stitching and more. Workbook provided.


WEDNESDAY, JUNE 9


Mastery 300 series, second session: 11am - 1pm




Mastery 700/800 series, second session: 2 - 4pm




Mastery 400/500 series, second session: 5 - 7pm



WEDNESDAY, JUNE 23


Mastery 400/500 series, second session: 11am - 1pm




Mastery 400/500 series, second session: 2 - 4pm




Mastery 300 series, first session: 5 - 7pm



EMBROIDERY:
THURSDAY, JUNE 24


Mastery Embroidery: 11 am - 2 pm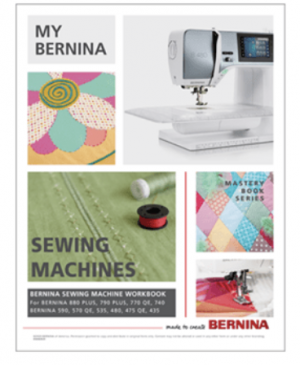 * * *


Happy Sewing ~~ Kim
Free
Free
(Free with purchase of machine