1525 Central Ave NW / East Grand Forks MN 56721 / (218) 399-0159 / www.quiltersjem.com
Hello Friends!
Quilter's JEM will be CLOSED on Saturday, July 3rd, and Monday July 5th to enjoy time with family and friends!
Hard to believe the 4th of July is upon us! I have been on a pillowcase kick lately!
I demonstrated how to make a pillowcase on our Facebook Live Thursday morning. Catch the replay if you have time. Pillowcases are great stash busters. I'm not sure why fresh linens are so exciting, but I love to have a new pillowcase (and give lots as gifts)!
The Facebook Live sale this week will be on Tuesday at 8pm rather than Monday, and the Facebook Live Demo will be on Thursday at 9:30am. I will be demonstrating the 45 degree Diamond Dimension ruler and boy can you make amazing shapes with it!
NEW THIS WEEK!
Boudoir by BasicGrey for Moda Fabrics
Kit is under construction!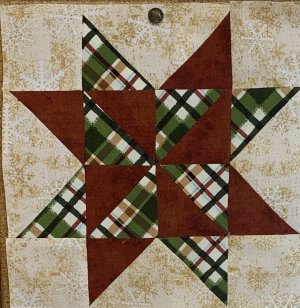 Minnesota Shop Hop Kits are coming along so watch for pictures in the next couple of weeks!
Gratitude & Grace fabric by Kim Diehl is hitting the shelves! Absolutely gorgeous! We still have a few spots available in the Simple Whatnots Club, so let us know if you'd like to join!
Classes next week are as follows:
Bernina Mastery Classes
Wednesday, July 7th
300 series ( 2nd class) 11am-1pm
700/800 series (1st session). 2pm-4pm
400/500 series (1st session) 5pm-7pm
Thursday, July 8th
Embroidery 11am-2pm
Upcoming Classes:
Quilting 101 Daytime July 12, 1:30pm-4:30pm FULL!
Quilting 101 Evening July 13, 6:30pm-9:00pm-3 spots available
Introduction to Curved Piecing July 14, 21, and 28 from 6:30-pm-9:00pm. FULL
I
Spots available!
Kim Diehl's WhatNot Club-make 9 WhatNots and a mystery quilt!
My Favorite Color is Moda!
is still going strong and we have 5 colorways available!
Blocks are fun and large. Finished size is 81 x 99.


Have a wonderful and safe holiday!
Happy Sewing!
~Kim