Skip Navigation
Website Accessibility
News from Quilter's JEM for the week of 8/20/2021

1525 Central Ave NW / East Grand Forks MN 56721 / (218) 399-0159 / www.quiltersjem.com
Hello Friends!
What a fun and wild three weeks the Minnesota Shop Hop 2021 has been. The hop ends tomorrow, Saturday, August 21st. I would like to say thank you to all our customers, old and new. It is truly a delight to serve you. We still have many of the Minnesota Fabrics available.
New!!!
Illustrations Flight of Fancy Quilt Kit includes the Illustrations layer cake by Alli K Designs for Moda Fabrics. You can make two 60"x80" quilts from one layer cake>. Choose your own backgrounds for two entirely different looks.
American Pastimes from QT Fabrics!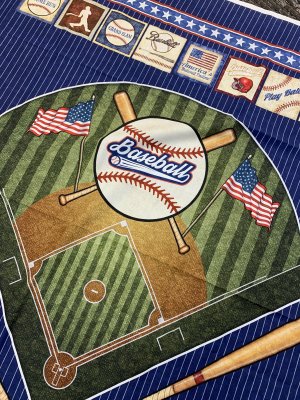 Classes!


Stella with Kim
Wednesday, September 8 at 9am (one spot available)
or
Saturday, October 2 at 9am (two spots available)

Spring Chicken with Audrey
Saturday, September 11 from 9am-12pm (one spot available)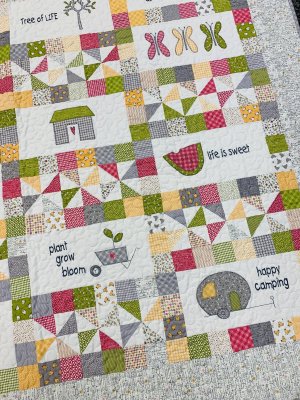 My Favorite Color is Moda
~There are still four colorways available, Cookie Tin, Trading Post, Pink Lemonade and Primrose Garden! Blocks are fun to do and the results are stunning!
Aurifil Club
will meet
Thursday, August 26th at 6pm
.
Kids Sewing with Pam on Wednesday, August 25th from 3-6pm.
Kim Diehl's Simple Whatnots Club
will meet
Wednesday, August 25 at 6:30pm
or
Saturday, August 28 at 9:30am
.
Humble & Heartfelt will meet Saturday, August 28th from 11am-12pm
FaceBook Live:
Follow us on Facebook at Quilter's JEM LLC to get notifications!
Monday, August 23rd at 8pm
. Featuring Saguaro, We been dry as the desert all summer!
and
Thursday, August 9:30am

The August JEM Box went out on the 15th. Few spaces available.
Call 218-399-0159 to register.