1525 Central Ave NW / East Grand Forks MN 56721 / (218) 399-0159 / www.quiltersjem.com
Hello Friends!
Last week was Stella Class~what a fun new technique using the Stripology Rulers! More classes to come!
NEW !
Ombre Gelatos by Maywood Studios!
Winter Forest by Susan Winget for Wilmington Prints. Due to technical difficulties, this will be the focus of September 13th, Monday's Facebook Live at 8 pm.
Classes:
TONIGHT! Monday, September 13th from 6-8pm. Sassy Stitchers is for anyone interested in Embroidery, Wool, Applique, English Paper Piecing, etc. All are welcome! Come relax and enjoy the peacefulness of handwork! Pictured below is a project Alana & Barb are working on!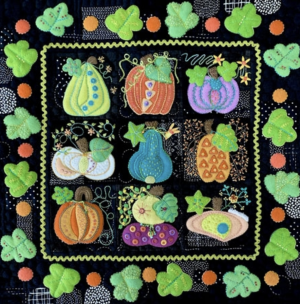 Tuesday, September 14th-My Favorite Color is Moda, meets at 11am or 6pm!
Not too late to join! Colorways available
Pink Lemonade
Primrose Garden
Trading Post
Cookie Tin
Thursday, September , September 16th at 6pm: Veiled Suggestions Final Class
Bring your top so that we can get pictures!
Saturday, September 18th
Kim Diehl Whatnots Club. 9:30am-10:30am
Kim Diehl Humble & Heartfelt. 11am-12pm
New Beginning Quilting Class with Connie, 8 week session begins
Monday, September 20 from 1:30pm - 4:30pm
or
Tuesday, September 21 from 6pm-9pm
Quilting 201 with Connie four sessions November 3, 17, December 1 and 15th from 6:30pm - 9:00pm
Painted Desert with Connie dates will be scheduled soon for a January start!
Scrapmasters! anyone interested in using up their scraps and stash to make scrap quilts, this is the group for you! Bring your project and machine!
Thursday, September 23rd from 6:00pm-8:00pm
Feathered Star with Connie begins Saturday, September 25th at 10:30am. Connie will guide you through this bucket list quilt! Stars will be varying sizes!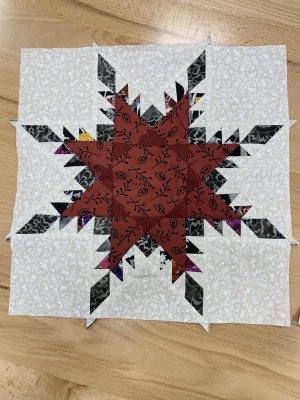 ~Happy Sewing~
Kim