Skip Navigation
Website Accessibility
News from Quilter's JEM for the week of 10/8/2021

1525 Central Ave NW / East Grand Forks MN 56721 / (218) 399-0159 / www.quiltersjem.com
Hello Friends!
Starting to feel a bit like fall. The rain and cooler temperatures make me ready to spend some serious time in my sewing room setting project finishing goals!


Bernina's Super Saturday is October 16th. One day only receive 0% financing for 72 months
Quilter's JEM hours :
Monday-Friday: 10:00am-5:30pm
Saturday: 9am-3pm
Sundays : Closed, except for special events
Classes this week!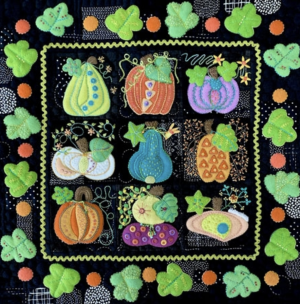 Monday:
6pm-8pm. Sassy Stitcher's: Join this FREE group. Bring whatever handwork you may have in process, or come and start a new project. I've been inspired to take out a cross-stitch project that I started MANY years ago!

1:30-4:30pm. Beginning Quilting with Connie


Tuesday:
6pm-9pm. Beginning Quilting with Connie
Wednesday brings Bernina:
10am-11am 300 Series (1st Session)
11am-1pm 300 Series (2nd Session)
2pm-4pm 700/800 Series (2nd Session)
5pm-7pm 400/500 Series
Thursday Bernina Embroidery:
10am-2pm. Embroidery Mastery Class
6pm-9pm Spring Chicken Embroidery Class
Saturday:
10am-1pm 300 series
This past week brought some new stock, notions and fabrics. I usually post new items on Facebook and Instagram and also feature them in the newsletter.
Monday, October 11th at 8pm, Join for 10 in 10! I will show 10 new items in about 10 minutes. I don't know about you, but my attention span only lasts 10 minutes.
There will be no Facebook Live on Thursday morning as I will be gone for tennis sections.
A few new kits are available:
Halloween Wonderland in Orange or Black Quilt Kit
Floragraphix Going Up Warm Quilt Kit 54x72 features Jason Yenter Fabrics! (Picture does not do these amazing fabrics justice!)
Floragraphix Going Up Cool Quilt Kit 54x72 features Jason Yenter fabrics!
Animal Crackers Childs Play Quilt Kit 39x45 features Animal Crackers Brushed Cotton super snuggly fabrics by Sweetwater for Moda Fabrics.
Happy Sewing!
~Kim