Skip Navigation
Website Accessibility
News from Quilter's JEM for the week of 10/29/21

1525 Central Ave NW / East Grand Forks MN 56721 / (218) 399-0159 / www.quiltersjem.com
Hello Quilting Friends!
There's a definite chill in the air! The leaves have turned and most have fallen after a couple of nights below freezing. It's hard to believe that November starts on Monday and soon we will be celebrating the holidays. Definitely time to get those sewing machines humming with projects. We'd love to help you pick out something to work on in the cold months ahead.
Social Media
Updates

Jenna has taken over our Instagram and Facebook pages! We have a new contest that goes with our live shows. Be sure to watch for the post, you could win a free kit, but you must be present during our 10 in 10!
Jenna will also be featuring an employee each week. Last Friday, it was Barb Quamme. Be sure to check out this week's featured employee.
10 in 10! and 12 @ 12

Our live show on Facebook takes place every Monday night at 8:00 PM central time. I'll be featuring 10 items in about 10 minutes. Be sure to tune in and share, share, share!
We are super excited to team up with 12 shops as part of the 12 @ 12 Lunchtime Lives. For the first 12 days of November, a shop will feature 12 bundles at 12:00 PM Central. Our shop will be on November 11th. Be sure to tune in or watch the replay, we'll have lots of fun bundles to show you.
New Kits & Fabrics
Check out these new kits available in store and online.
Sophisticated Christmas!
Winter Forest Star Table Runner 12"x 41" Kit
Fire & Ice Fabric Line by Maywood Studio
Flannel

The chill in the air makes me want to snuggle up in a warm flannel quilt. We have a great assortment of flannels in a large variety of colors. We also just received a beautiful line of Scrappenstance Flannel by Kim Diehl. Perhaps you're considering flannel for a quilt along with Gudrun Erla on November 6th? Or maybe you just want a new flannel quilt for a gift this season. We'd love to help you, and we ship out orders the same day if possible.
JEM Box Subscription

There is an opening in the much sought after JEM Box Subscription! The JEM box will arrive at your doorstep each month with fun new fabric, a pattern and a notion AND a Quilter's JEM block of the month pattern. Don't hesitate if you want to be in on this program, this will go fast. Monthly subscription cost is $24.99. Call or email the shop! Pictured above is a sample that was started with fabrics from the JEM Box!
Upcoming
Classes and
Events

November 3: Stella 9AM, 3 spots available. Learn to use your Stripology Ruler and complete your lap size quilt top in one day in this FREE class!

November 6: Strippy Forest 9AM full



November 8: Sassy Stitchers begins at 6pm. Bring whatever hand work project you're working on! Barb and Alana are there to help if you need a little expert advice. Free.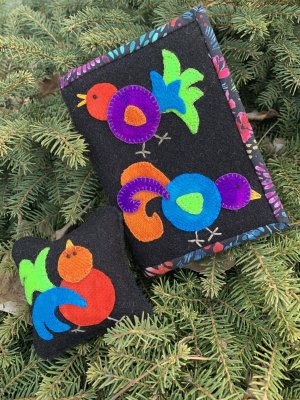 November 10: Bernina Mastery Class 400/500 1st session 11AM-1PM
November 10: Bernina Mastery Class 300 1st session 2-4PM
November 10: Bernina Mastery Class 700/800 1st session 5-7PM

November 11: Embroidery Class 10-2 (Spring Chicken) with Audrey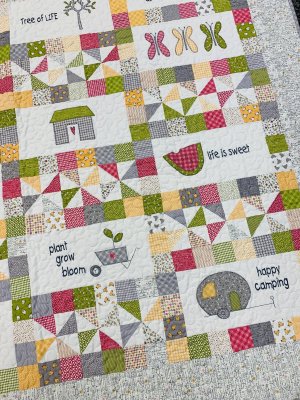 November 13: Kim Diehl Whatnots Club. 9:30am-10:30am

and
Humble & Heartfelt 11am-12pm

November 17: Strippy Forrest 9AM (Full)

November 17: Quilt 201 6:30-9PM (4 spots available)

November 19-20: Quilts on the Red Quilt Show, Alerus Center, Grand Forks



Saturday, November 27th Feathered Star with Connie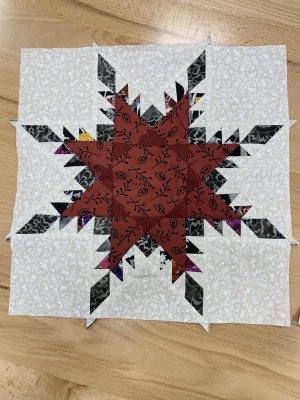 Thanks for reading! If you have any questions, please contact us here at the shop!

Happy Quilting!
Kim
Quilter's JEM
1525 Central Avenue NW
East Grand Forks, MN 56721
Hours:
Mon-Fri: 10:00-5:30
Saturdays: 9am-3pm
Closed Sunday