Skip Navigation
Website Accessibility
News from Quilter's JEM for the week of 12/31/21

1525 Central Ave NW / East Grand Forks MN 56721 / (218) 399-0159 / www.quiltersjem.com
Hello Friends!
It's so hard to believe this is the last newsletter for 2021. Thank you so much for your business in 2021. We're looking forward to a wonderful 2022 filled with exciting things and beautiful fabrics. I am only showing a peek of one new line! You'll have to visit the website or stop in to see the rest!
Citrus Sun by Island Batik. Gorgeous blues, greens and yellows make this the perfect line for a New Year's Project!
Holiday Hours:
December 31 (New Year's Eve) and January 1 (New Year's Day)
so that our staff can enjoy time with their families.
Sale!!
Come in to shop our remaining Christmas Fabric and Kits. Select fabrics and kits are 25% off, and if you finish a bolt, you'll get 30% off. Get a head start on next year's gifts.
Social
Media
Check out our social media pages on Facebook and Instagram. The winner of our sharing contest from 10 in 10 was Jerilyn Rethemeier. Be sure to share our newest post for a chance to win this kit. Remember you must be present to win.
How to Enter:
1. Follow Quilter's JEM on Instagram and Facebook
2. Like the post
3. Comment and tag a friend
4. Winner will be announced on Facebook Live Monday nights at 8pm CST. WINNER MUST ATTEND FACEBOOK LIVE TO RECEIVE giveaways! Any questions DM us and we will get back to you!
10 in 10!
Our live show on Facebook takes place every Monday night at 8:00 PM central time. I'll be featuring 10 items in about 10 minutes. Be sure to tune in and share, share, share! You can also watch and shop the replay.
.
Thursday, December 23rd!
Be sure to join me on Thursday mornings at 9:30 CSTon Facebook for a demonstration on a tool, a new product, or a fun project. This week I demonstrated Reverse Applique.
Upcoming Classes and
Events



Serger Mastery Class (Session 2)

January 4 6-8 PM
Learn to Machine Embroider Runners & Table Toppers
Bring a runner quilt top with batting and backing to class and learn to use the embroidery designs on your Bernina machine to machine quilt and finish. Choose a design, or two, and Audrey will help you with placement and stitching. If you don't have an embroidery attachment, talk to Audrey.
Choose from 1 of 3 dates:
Thursday, January 6 10AM-2PM
Thursday, January 20 10AM-2PM
Cost: $20 plus 15% off any purchases the day of class
Strippy Forrest

January 12 9 AM (full). Picture from Previous Class!

Beginning Adult Sewing 3 sessions

January 13
6-8:30PM

January 20 6-8:30 PM
January 27 6-8:30 PM
Kids Beginning Sewing 3 sessions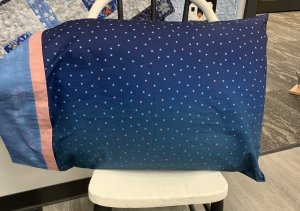 January 15 12 -3 PM

January 22 12-3 PM
January 29 12 -3 PM
Beginning Quilting with Connie!
8 week session begins

Mondays, January 17th 1:30-4pm
or
Tuesdays, January 18th 6:30-9:00pm


Bernina Classes

January 19. 400/500 11-1
700/800 2-4 (2nd session)
300 5-7 PM (1st session)
January 20 770 Mastery 11-1
Feathered Star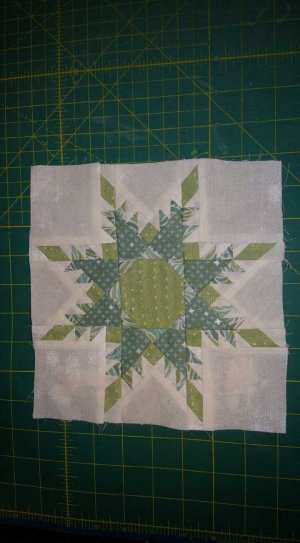 January 22 9-3
Painted Desert

January 27 (will require more than one session) 6:30 PM
Professional Tote Bag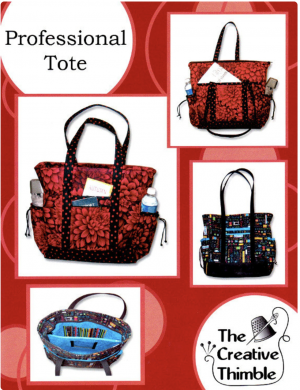 J
oin Quilter's Jem in East Grand Forks, MN for the Professional Tote Class taught by Jean Sjostrand. In addition to learning the ins and outs of this bag, you will get tips and techniques used to personalize it. Although it is not the easiest of bags, Jean will guide even the beginner sewer through the pattern and you will go home with your completed masterpiece.

Class is Feb 4th and 5th, Friday and Saturday from 9-4. Bring your lunch and be prepared to have lots of fun.
Cost: $75 Plus Materials (15% off supplies for the class and day of class purchases)
Supply List and Cutting Tips Will be Sent upon registration

Had to share the photo from our recent Stella Class! This is a 13 year old boy and his first 1/4" seam quilt! Pretty amazing. Follow Quilter's JEM on Instagram and Facebook to see the rest of the students and their beautiful Stella's.
Thanks for reading! If you have any questions, please contact us here at the shop! Until next week, Happy Quilting!
Kim
Quilter's JEM
1525 Central Avenue NW
East Grand Forks, MN 56721

Mon- Fri: 10:00-5:30
Saturdays: 9am-3pm
Closed Sunday