Skip Navigation
Website Accessibility
News from Quilter's JEM for the week of 1/21/22

1525 Central Ave NW / East Grand Forks MN 56721 / (218) 399-0159 / www.quiltersjem.com
Hello Friends! Mark your calendars! THIS Saturday!

Valentine Bundle
$49.95
($62.00 value)

Drawings on the hour!


9 am - 3 pm
Local Quilt Shop Day is a worldwide event
designed to raise awareness of the
importance of independent quilt shops to
the local economy. It is a day for consumers
and retailers to celebrate the creative
pursuits of quilters, sewists, fabric
enthusiasts, and crafters everywhere and to
support the local quilt shops that make it all
possible.
CHECK OUT:
Our Fabrics …
Our Classes …
*Beginning Quilting & Sewing
*Bernina Mastery classes for Machines,
Embroidery, Serger
* "Painted Desert" Quilt Kit Class
Bernina & Bernette Sewing, Embroidery, & Serger Machines …
*Notions & Accessories …
Our FB Live & other online events …
** Monday night at 8 PM
**Thursday morning at 9:30 AM
Join Us!



Classes At the JEM!

Saturday, January 22nd
Feathered Star, rescheduled for February 26
Beginning Sewing Kids: 12pm-3pm. Call 218-399-0159 to register.
Thursday, January 27th
Beginning Sewing Adults. 6pm-8:30pm, Class Two

Scrapmasters. 6pm-8:30pm
Bring your scrap projects and join us for an evening of enlightening
sewing. All are welcome! $5
Beginning Quilting with Connie-Learn the basic skills every quilter needs! 8 week session
Mondays, 1:30pm-4:00pm begins February 14th
or
Tuesdays, 6:30pm -9:00pm begins February 15th
Painted Desert with Connie begins March 31st at 6:30pm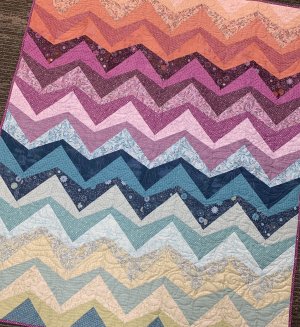 Follow Quilter's JEM on Facebook and Instagram to get the most up-to-date schedules and new items in the store!