Skip Navigation
Website Accessibility
News from Quilter's JEM for the week of 3/25/2022

1525 Central Ave NW / East Grand Forks MN 56721 / (218) 399-0159 / www.quiltersjem.com
Hello Friends!
Easter is on the way! The Muggy Ruggy, pictured below, would make a great gift for those attending Easter Dinner, a hostess gift, or a Mother's Day Gift! Great for using up scraps.
Loved the Pincushion Party class? Join Alana for the Make n Take Muggy Ruggy class on
Monday, March 28th from 10am-1pm
. Fabrics are provided (and Precut!). Ruler and pattern purchase required, unless you already have it. Class fee is $20.00.
Circular Embroidery
on
Thursday, March 31 from 2pm-4pm
. One spot available. Circular Embroidery attachment required.
Painted Desert with Connie
on
Thursday, March 31st at 6:30pm!
One spot available. Kit required. Class fee is $40.00.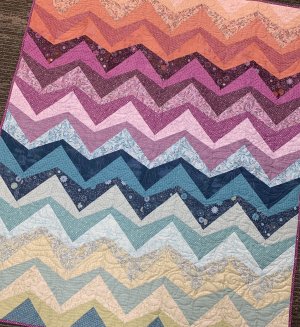 Bernina Mastery Classes
Wednesday, March 30:
11am-1pm 400/500 series, 1st session 2pm-4pm 700/800 series, 1st session
Kim Diehl Simple Whatnots 11
begins
April 16th at 9:30am
. Class will meet once a month. Non-sewing class. Subscription fee is $24.99 plus $1.00 one time registration. Fabric and Patterns included for 8 Whatnots and 1 Mystery Quilt. Credit card needed for Autopay. Five spots available.
New! New! New!

Katie's Redwork Quilt Kit 64x88
Forest Foxfire Quilt Kit 56 x 72
for the avid outdoors lover!
Resplendent Gems Quilt Kit
includes Trendy Table 3 book and backing.
You Are Loved Fabric Line by Dawn Rosengrens for Henry Glass & Co. Adorable!
590 Crystal Edition is back in Stock! and 20% off MSRP until March 31st.
Facebook Live on Monday, March 28th 8pm CST
All MN Shop Hop Fabrics Presale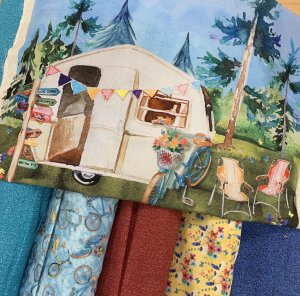 Happy Sewing!
~Kim