Skip Navigation
Website Accessibility
News from Quilter's JEM for the week of 4/8/2022

1525 Central Ave NW / East Grand Forks MN 56721 / (218) 399-0159 / www.quiltersjem.com
Hello Friends!
Woohoo! Look at that sunshine! Sullivan is definitely enjoying soaking it up today!
Classes:

Monday, April 11th at 6pm
. Sassy Stitchers! Bring your hand stitching, whatever you are working on. A fun and relaxing way to spend a Monday evening!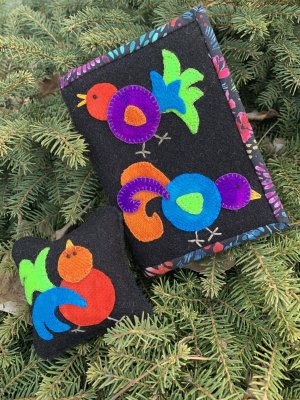 Saturday, April 16th
: Kim Diehl's Simple Whatnots 11 begins 9:30-10:30 am. This new subscription is $24.99/month for 10 months. 2 spaces available.
Saturday, April 16th,
11am-1pm Starry Night, one space available. Learn how to use the Wonder Curve ruler.
Bernina Mastery Classes:
Wednesday, April 13th
300 series 10am-12pm
700 and 800 series 1pm-3pm
Embroidery Mastery, 4pm-8pm
Thursday, April 14
Table Topper Embroidery with Audrey. Bring a finished top and Audrey will teach you how to use your embroidery machine to quilt your project.
New Kits Available!
Napa Whirlwind uses beautiful Island Batiks in a modern layout.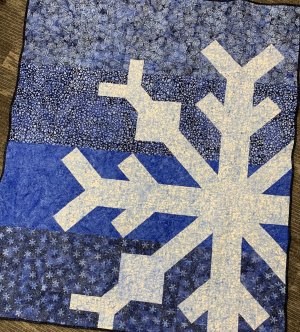 Glacier Bay Snowflake features Island Batiks. Snowflake is one of my favorite patterns with three layout choices.
All Minnesota Shop Hop
is underway! You have 2 months to complete lasting from April 1-May 31! When shop hopping, don't forget to register for the runner pictured. A lucky winner will be going home with it at the end of the shop hop. We still have magazines!
Join Quilter's JEM on Facebook at
8pm on Monday
evening for 10 in 10! At the JEM! Ten new products in about 10 minutes. Don't forget to follow directions to register for our weekly giveaway! This week will be a fat quarter bundle!
Also the weekly demo on Thursday mornings at 9:30am

Happy Sewing!
~Kim