1525 Central Ave NW / East Grand Forks MN 56721 / (218) 399-0159 / www.quiltersjem.com
Hello Friends!
New Summer Hours!
Closed Saturdays Only starting June 4-July 23rd. Classes will be held as scheduled. Instructors will let students in and lock the doors. We will not be open to public those days.
Monday-Friday 10:00am-5:30pm
Classes this week:
Sassy Stitcher's will meet Monday, June 13th at 6:00pm.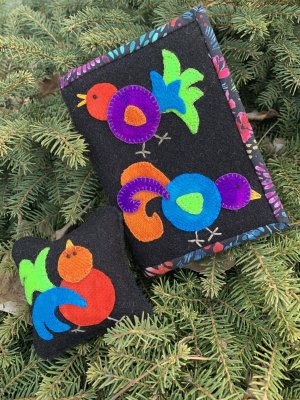 NEW Class! Tea and Tabletastic! Class will be an ongoing class beginning Wednesday, July 18th at 6pm.
---Come explore Doug Leko's new English Themed Tabletastic 3 book. We will choose a table topper from the book each month, discuss methodology, history, and have tea with a possible treat!
Requirements: Tabletastic 3 book and please wear a hat!

MN Quilters, Inc. 43rd Annual Quilt Show and Conference June 16-18, 2022! and Quilter's JEM is Vending! We are ultra excited and honored to be vending at this long awaited event. We will be closed June 14-18th for setup and show! Complete Show and Registration Information at www.mnquilt.org/mq2022
River's Edge Convention Center
10 4th Street South
St. Cloud, MN
Additional JEM Box Subscriptions will be added in July! Call 218-399-0159 register!
In your JEM Box you will receive fabric, a pattern, a sew-a-long pattern and a notion! A perfect little surprise to give to yourself, or a friend, each month! $24.95/month + $8.00 shipping, or pick up in store!

Facebook Live will not be held this week. Watch for pop-up lives from the Quilt Show in St. Cloud!
We are super excited to release the brand new Quilter's JEM APP!!! Visit the App Store to download the app. You will be able to shop and watch the Live's and Demos
from the App!
Happy Sewing!
~Kim