Skip Navigation
Website Accessibility
News from Quilter's JEM for the week of 8/19/2022

1525 Central Ave NW / East Grand Forks MN 56721 / (218) 399-0159 / www.quiltersjem.com
Hello Friends!
Last day of the Quilt Minnesota Shop Hop 2022 is Saturday, August 20th! It has been so much fun to meet new friends and welcome back old friends to the store. We still have a few kits available and a limited amount of this year's fabric.
Beginning Monday, August 22, summer hours will resume until late September.
Hours:
Monday-Friday 10am-5:30pm
Saturday & Sunday Closed.
Classes: Call 218-399-0159 to register for classes.
STARRY NIGHT
Wednesday, August, 24. 6:00PM-8:00PM
She's back and ready to teach, Connie Selle, that is!
QUILTING 101:
Mondays 1:30pm-4:00pm beginning September 19
or
Tuesdays 6:30pm-9:00 pm beginning September 20

This 8-week session will take you through the complete process of making a quilt from start to finish. At the end of this class, you will feel confident to take on many quilting projects.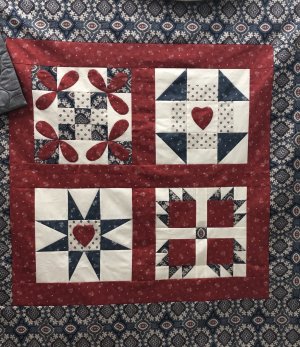 FEATHERED STAR WRAP-UP with CONNIE
Saturday, September 24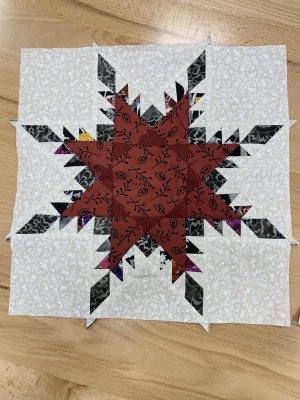 Our Clearance Table is still going strong with new bolts and items added each day! One yard minimums, 25% discount/yard or 30% discount if you finish the bolt!
Join Facebook Live, Monday 6pm! Check out the weekly giveaway.
Download the app to watch and shop using the QR Code!
Happy Sewing!
~Kim