1525 Central Ave NW / East Grand Forks MN 56721 / (218) 399-0159 / www.quiltersjem.com
Hello Friends!
We will continue to be closed on Saturdays through the end of September, although Saturday classes will go on. Beginning October 1, our Saturday hours will be from 9am-3pm.
Bubba's ready for the hunters!
New fabric Lines:
Rayon Batiks are beautiful and so nice to use for garments. Patterns and an entire range of solids are available.

Slow Stroll by Fancy That Design House for Moda Fabrics has rich warm colors, and a number of quilt and table runner kits available, including yardage!
BasicGrey has done it again with an upscale Holiday line called Peppermint Bark. Peppermint Frosty is just one of the kits from this line!
Classes this Week!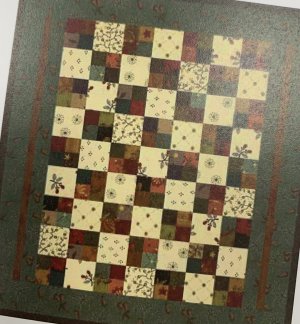 Saturday, September 17, 9:30-10:30am Kim Diehl's Whatnot Club will meet with Pam.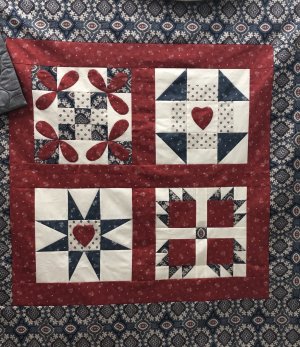 Beginning Quilting with Connie, 8 sessions, $85.00. Connie will teach you the basics in this class and you will leave with the skills to take on other types of quilting projects
Mondays, September 19. 1:30pm-4:30pm
or
Tuesdays, September 20, 6:30pm-9:00pm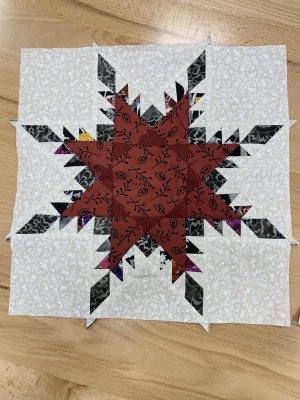 Saturday, September 24 Feathered Star Wrap-Up with Connie. Contact Connie for times.
New Class! Get registered and save your spot!
Cork Notebook Cover Class! Working with Cork is fun and easy. Kathy will guide your through making a Composition Notebook Cover in this class. You will leave with a completed cover.
Thursday, October 20th
10am-2pm
or
6pm-10pm
Facebook Live is scheduled for Monday at 6pm. Get the app for easy shopping and viewing at App Store or Google Play Quilter's JEM.
.
If using the QR code above, open camera, hold over code (do not take a picture) the code will load itself. Click on the link that comes up and it will bring you to the spot to get the Quilter's JEM app! Stop in the store and we can help you if you have any trouble.
Happy Sewing!
~Kim