1525 Central Ave NW / East Grand Forks MN 56721 / (218) 399-0159 / www.quiltersjem.com
Hello Friends!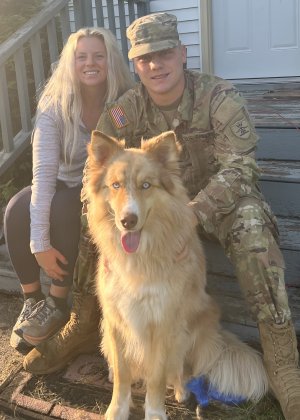 Last week we said goodbye to Julian as he leaves on his deployment for a year! We are so thankful for all the men and women who serve our country!
Several new kits have landed!
If Applique is your thing, this is the kit for you! Silent Night Plaza Quilt Kit features Poinsettia Plaza by 3 Sisters for Moda Fabrics!
Two new quilt Kits: Fire n Ice Blue Bouquet or the Floral Bouquet Pink
Summertime Decorum Quilt Kit is gorgeous!
New Santorini Batik by Island Batik!
Classes this week!
Monday, September 26
Beginning Quilting with Connie 1:30-4:00pm (full)
Tuesday, September 27
Beginning Quilting with Connie 6:30pm-9:00pm (2 spots available)
Wednesday, September 28
Bernina:
300 series, 1st Session: 11am-1pm
400/500, 1st Session: 2pm-4pm
700/800, 1st Session: 5pm-7pm
Starry Night. 6pm-8pm
Thursday, September 29
Bernina Mastery Embroidery Class, 10am2pm
Up and Coming Classes!
Friday, October 7-
First Friday with Connie. Unfinished projects or just stuck, Connie will help you during this fun class! There will be no second Friday in October.
Stella Stripology Class. Learn some new techniques with Creative Grids Stripology Rulers and make the entire pattern pictured below in one day!
Wednesday, October 19 or Saturday October 22.
Cork Notebook Cover Class! Working with Cork is fun and easy. Kathy will guide your through making a Composition Notebook Cover in this class. You will leave with a completed cover.

Thursday, October 20th
10am-2pm
or
6pm-10pm
Facebook Live is scheduled for Monday at 6pm. Get the app for easy shopping and viewing at App Store or Google Play Quilter's JEM.
.
If using the QR code above, open camera, hold over code (do not take a picture) the code will load itself. Click on the link that comes up and it will bring you to the spot to get the Quilter's JEM app! Stop in the store and we can help you if you have any trouble.
Happy Sewing!
~Kim