1525 Central Ave NW / East Grand Forks MN 56721 / (218) 399-0159 / www.quiltersjem.com
Hello Friends!
We are now open every Saturday from 9am-3pm! Hard to believe that Christmas is only 11 Weeks AWAY!
Quick gift ideas is our Retired Sample Sale and lots of bolts on the Clearance table!
Winter Wonder Table Runner and Placemat Kit is available in two colors, Teal or Grey! $47.95 for kit, does not include backing.
Classes this week:
Monday, October 10
Sassy Stitchers, 6pm,
Cost: Free
Bring any hand-stitching projects (even binding) to work on, finish, etc.
Bernina Mastery Classes:
Wednesday, October 12
400/500 series (2nd Session) 11am-1pm
700/800 series (1st Session). 2pm-4pm
Saturday, October 15
Kim Diehl Simple Whatnots Club 9:30am-10:30 am
And YES! this is 10"x12"!
UPCOMING Classes!

Cork Notebook Cover Class!
Thursday, October 20
10am-2pm
or
6pm-10pm

Working with Cork is fun and easy. Kathy will guide your through making a Composition Notebook Cover in this class. You will leave with a completed cover.
.
Look at the gorgeous Selection of New Cork all ready for your class!
Stella Stripology Class! Cost: Free
9am until finished! You will make the whole quilt top in this class while learning to use my favorite rulers!
Wednesday, October 19 (2 spots left)
or
Saturday, October 22 (1 spot left)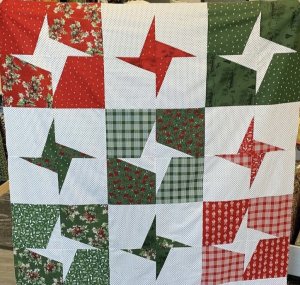 Facebook Live is scheduled for Monday at 6pm. Get the app for easy shopping and viewing at App Store or Google Play Quilter's JEM.
.
If using the QR code above, open camera, hold over code (do not take a picture) the code will load itself. Click on the link that comes up and it will bring you to the spot to get the Quilter's JEM app! Stop in the store and we can help you if you have any trouble.
Happy Sewing!
~Kim