1525 Central Ave NW / East Grand Forks MN 56721 / (218) 399-0159 / www.quiltersjem.com
Hello Friends!
SAVE THE DATE!
Saturday, November 26th is our 4th Anniversary! We want to celebrate with you.
Pillowcase Challenge!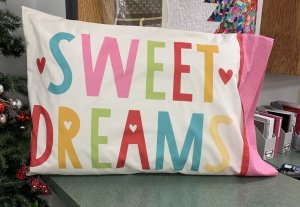 *Bring in a homemade pillowcase to be donated to a local charity and receive a $10 gift certificate to Quilter's JEM. One gift card per customer.

Pillowcases can be dropped at the store from November 26-December 17. Our distance customers can participate by donating a pillowcase to a charity in their hometowns and sending me a quick snapshot of the donation document given or a presentation of the cases. You will then receive a gift card that can be used online.
This is a great time to get a group of friends together to fulfill a great need in your community. Let's see how many lives we can touch!
*First 30 in the store will receive a free Make 'n Take
*Demos
*Giveaways
Facebook Live is scheduled for Monday at 6pm. Last week we broadcasted, but it didn't go through to all of you. They assure me this issue is fixed! Get the app for easy shopping and viewing at App Store or Google Play Quilter's JEM. Tune in and share for a special giveaway this week!
.
If using the QR code above, open camera, hold over code (do not take a picture) the code will load itself. Click on the link that comes up and it will bring you to the spot to get the Quilter's JEM app! Stop in the store and we can help you if you have any trouble.

Classes next week:
Monday, November 14
Sassy Stitchers 6pm. Join Alana and Barb as you work on your hand-stitching projects! Anything from wool work to binding can be done.
Wednesday, November 16
Bernina 300 Series. 11am-1pm
Bernette 77, 2pm-4pm
Bernina 700/800 series. 5pm-7pm
Thursday, November 17
Serger Mastery Class. 10am-12pm
Saturday, November 19
Kim Diehl Simple Whatnots. 9:30-10:30am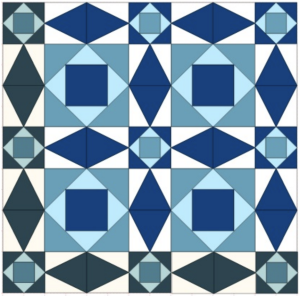 Connie's 4th Saturday! 10:30-11:30am. Come explore this interesting block as this new class begins!
We will be closed on Thanksgiving and Friday, November 25th to spend time with family and friends.
Happy Sewing
~Kim