Skip Navigation
Website Accessibility
News from Quilter's JEM for the week of 12/2/22

1525 Central Ave NW / East Grand Forks MN 56721 / (218) 399-0159 / www.quiltersjem.com
Hello Friends!
Thank you to all that attended our 4th Anniversary Open House! We appreciate each and every one of you!
We have received many pillowcases and will continue to accept Pillowcases through December 17th! A fresh, new pillowcase is a welcome gift for any man, woman or child. Please consider donating and receive a $10 gift card from Quilter's JEM!
The 12 Days of Quilt-mas is an National online event to showcase all things holiday! There are 12 participating shops, a different one is featured each day. Our day is Tuesday, December 6th! A link to a free Table Runner Sew-a-long pattern will be given at the end of each broadcast, watch each shop for the pattern link. Each day at 3:30 on Facebook I will sew-a-long with the previous day's pattern. Our Quilt-mas Table Runner kit contains the following fabrics, and includes the backing for $45.95!
Facebook Live Schedule has changed slightly for the upcoming week! Monday we will be attending Barb's band concert!
Tuesday, 6pm. 10 in 10! At the JEM!
and
Tuesday, 7pm. 12 Days of Quilt-mas
Get the app for easy shopping and viewing at the App Store or Google Play: Quilter's JEM. Tune in and share for a special giveaway this week!
.
If using the QR code above, open camera, hold over code (do not take a picture) the code will load itself. Click on the link that comes up and it will bring you to the spot to get the Quilter's JEM app! Stop in the store and we can help you if you have any trouble.
Upcoming and Ongoing Classes:
Second Friday Instructor - Connie
December 9, 2022. 6:30 pm
Class fee: $10.00
Bring your own projects and Connie will assist you with your questions.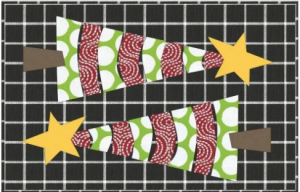 Canvas Rug Instructor-Kim
Four Holiday canvas rug kits to choose from: Festive Garland!, Gift Wrapped!, Light It Up!, or Let It Snow!. There are four separate day-long classes.
Thursday, December 8, 9:00 am - 5:30 pm
Class Fee: $40.00

Sassy Stitchers Instructors - Alana and Barb
Monday, January 9
6:00 pm
Class Fee: Free. Time to do your handwork of choice!





Quilting 102 Instructor - Connie

Monday afternoons, beginning January 16, for approximately 8 weeks. 1:30 - 4:00 pm
or
Tuesday evenings, beginning January 17, for approximately 8 weeks.
6:30 - 9:00 pm
Class Fee: $85.00



Travel Bag Instructor - Pam
Make a byAnnie travel bag in class.
Wednesday, January 18, 6:30 - 7:30 pm. Instructions on preparing materials for the

weekend class. May buy supplies this evening.

Saturday, January 28, 9 am - 5 pm. Bring sack lunch.

Sunday, January 29, Noon - whenever!
Class Fee: $40.00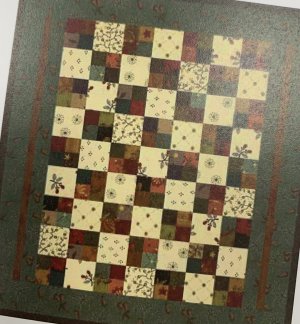 Kim Diehl Simple Whatnots 11 Instructor - Pam
Saturday, January 21
9:30 -10:30 am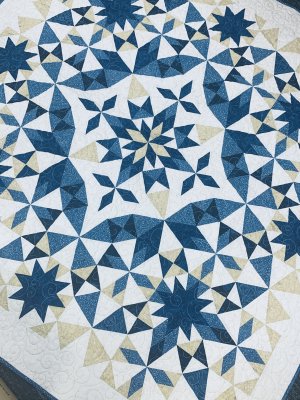 Alaska by Laundry Basket Quilts Instructor - Connie
3rd Saturday of each month, afternoons beginning January 21
1:30 - 4:00 pm
Class Fee: $65.00 FULL


Scrap Masters Instructor: Barb
Thursday, (4th Thursdays of the month, beginning January 2023)
6:00 pm
Class Fee: free

New Kits and Fabrics!


A Christmas to Remember Quilt Kit!
Woven Plusses Quilt Kit!
Quilter's JEM Gift Cards, the Holiday Box or the JEM Notions Box would all be great gifts for the quilter's in your life!
Happy Sewing!
~Kim