1525 Central Ave NW / East Grand Forks MN 56721 / (218) 399-0159 / www.quiltersjem.com
Hello Friends!
Happy Holidays! We will be closed Christmas Eve and Monday, 26th to enjoy with family and friends! We will also be closed New Year's Eve and Monday, January 2nd! Shop online for 15% off! through December 26. Use Code MERRY
We are so excited as we look ahead to 2023 with gratefulness and hope! Sixty-two pillowcases were received by our very generous area quilters. They will be distributed by a local social worker.
Classes: Call 218-399-0159 to register
Sassy Stitchers
A free group to help with any hand-stitching issues you face. No issues, bring your project and enjoy an evening with like minded stitchers!
Monday, January 9, 6pm
Scandi-Feathers Cardinal Class with Sue Burton-Kelly
January 10th and 12th from 11am-2pm.
Learn to make this wool cardinal designed by Sue during this two session class.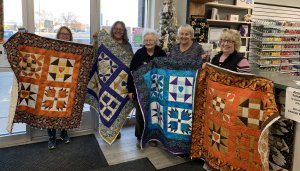 Beginning Quilting with Connie. You will learn skills to allow you to take on many types of quilting projects during this 8 week class. Look at the happy faces!
Monday, January 16. 1:30-4:00pm
or
Tuesday, January 17, 6:30pm-9:00pm
Travel Bag
Make a byAnnie travel bag in class. January session is full, next available class in March.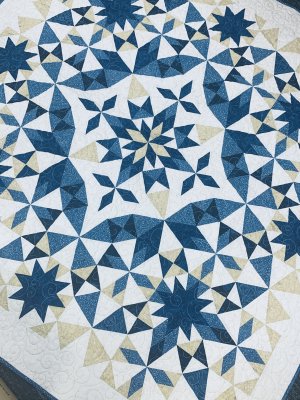 Alaska Class with Connie begins January 21st.
January class is full, watch for next available class.
Now Available! Melinda adds a lovely touch to your quilting project!
Treat yourself to a new Bernina after the holiday!
Happy Sewing!
~Kim