1525 Central Ave NW / East Grand Forks MN 56721 / (218) 399-0159 / www.quiltersjem.com
Hello Friends!
There are lots of class opportunities this week! Please call 218-399-0159 to register.
SHORT NOTICE!!! Celebrate Valentine's Day with us at the
Rope Basket Class
Tuesday, February 14th, 12:30pm - 3:30pm. $40.00 rope included.
I love the Rope Baskets that are currently all the rage! Bring your sewing machine, rotary cutter, ruler and mat, and scraps that can be cut in one inch strips. Suzie will teach you to make one of these gorgeous baskets, trivets, or coasters!
First Ever Tea and Tabletastic Class! $10.00 per month. Choose from a daytime session or evening session. Enjoy a few hours to slip away to England with Doug Leko's Tabletastic 3 book. Each month we will make a table topper from the book. Sewing in class is optional. We will serve a different flavor of tea each month while learning the techniques Doug uses in his book. Soak up some history and sport a hat if you would like.
Wednesday, February 13
11am-2pm
or
6pm-8pm
Stripology class. Frequency from Stripology Mixology Free. Thursday, February 16, 9am
Required: Stripology Mixology book and Stripology Ruler required and supplies.
I will guide you through the many angles of this very fun quilt while teaching a few Stripology Ruler techniques. I use the Stripology rulers with every quilt project I do!
Bernina Mastery Classes
An A to Z coverage of the capabilities of your Bernina Machine!
300 series, 1st session. Thursday, February 16, 10am-12pm.
Mastery Embroidery. Friday, February 17th 9am-2pm
Saturday, February 18
Kim Diehl Whatnots Club, last session. 9:30am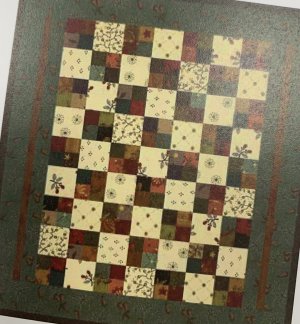 Alaska, Group 1 with Connie. 1:30pm-4:30 pm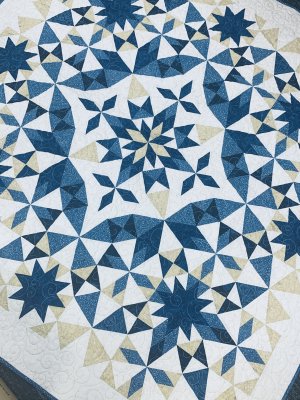 ScrapMasters Thursday, February 23rd 6pm-8pm
Bring any scrappy project or just a pile and Barb will help you turn them into a beautiful project.
Making time for yourself by taking a class helps to enrich your life! Look at the happy faces from the byAnnie's Ultimate tote bag class! March brings another opportunity to learn how to make this useful bag!
Facebook Live is Monday at 6pm!
Get the app for easy shopping and viewing at the App Store or Google Play: Quilter's JEM. Tune in and share for a special giveaway this week!
.
If using the QR code above, open camera, hold over code (do not take a picture) the code will load itself. Click on the link that comes up and it will bring you to the spot to get the Quilter's JEM app! Stop in the store and we can help you if you have any trouble. Below is what the App will look like.

48 month 0% Financing Available.
Happy Sewing!
~Kim