1525 Central Ave NW / East Grand Forks MN 56721 / (218) 399-0159 / www.quiltersjem.com
Hello Friends!
A Big Thank You to All! You helped us win with the lovely comments that were submitted with your entries to the Local Quilt Shop Contest sponsored byAnnie.com! We will be scheduling our byAnnie trunk sometime during the summer. Watch the newsletter for the dates.
The Local Quilt Shop Contest was created to highlight the efforts of local quilt shops and provide the general public an opportunity to show their appreciation.
By supporting local quilt shops, we are building community, maintaining centers for inspiration and enriching our local economies.

ByAnnie.com and the sponsors are dedicated to local quilt shops and their diverse sewing communities.


Giveaway opportunity on Facebook or Instagram!
Classes this next week:
Alaska
Saturday, March 18th 1:30-4:30pm (Group 1)
Saturday, March 25th 1:30-4:30pm (Group 2)
Thursday, March 23. 6pm-8:30pm
ScrapMasters. Join an evening of sewing with this scrappy group of quilters! Fee:$5.00
Saturday, March 25th. 10:30am
Storm At Sea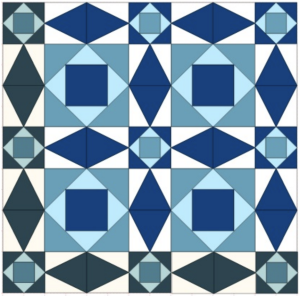 Don't miss Bernina's 20% off MSRP machine sale on most Bernina Models!
Happy Sewing!
~Kim